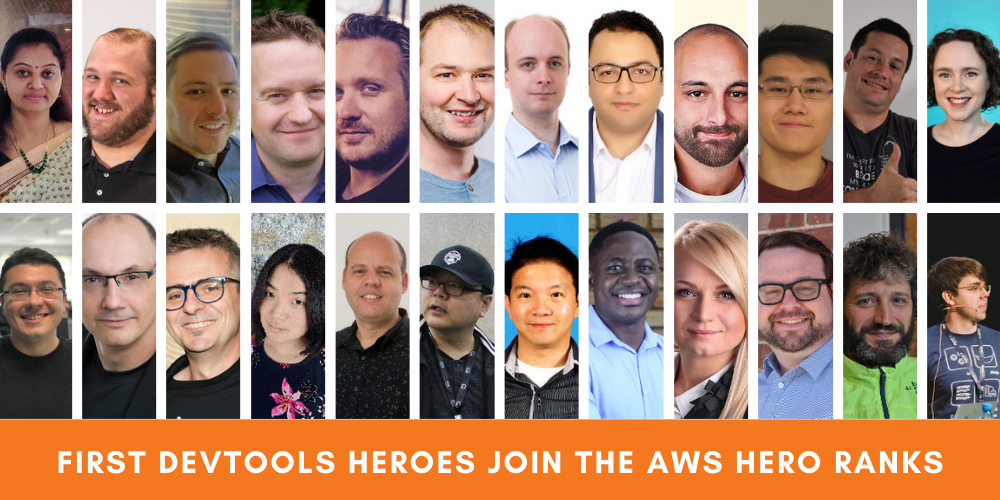 A brand new batch of AWS superstars have been added to the hallowed roster of AWS Heroes, and the final group of cloud pros to make the list in 2020 includes the first-ever DevTools Heroes.
The new category acknowledges the work of passionate advocates for AWS developers; those who are shaping and improving the cloud developer experience, and the tools available to the programming community.
The first troupe of DevTools Heroes includes bloggers, speakers, social media mavens, and community organizers, each one making a positive impact on the AWS space by sharing their knowledge and expertise of AWS DevTools like AWS Cloud Development Kit and AWS SDKs with others.
Sharing news of the additional category, Senior Developer Community Manager at AWS Ross Barich said: "The AWS Heroes program recognizes individuals from around the world who have extensive AWS knowledge and go above and beyond to share their expertise with others.
"The program continues to grow, to better recognize the most influential community leaders across a variety of technical disciplines."
The DevTools category isn't the only first to celebrate: this batch of Heroes also welcomes the inaugural members from Argentina, Lebanon, and Saudi Arabia.
Meet the new AWS DevTools Heroes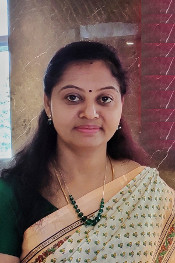 Bhuvaneswari Subramani
Bengaluru, India
DevTools Hero
@installjournal
A Community Hero since 2019, Bhuvaneswari is Director Engineering Operations at Infor, and a specialist in Cloud Computing, DevOps, and Performance Testing. A 20-year veteran of the tech industry, she's also a community leader of Bengaluru's AWS User Group, a regular speaker at AWS industry events, and a guest lecturer at engineering colleges across India.
---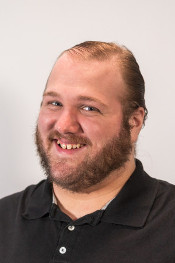 Jared Short
Washington DC, USA
DevTools Hero
@ShortJared
An engineer at Stedi, Jared spends his days working with AWS CDK and other toolsets, crafting tools that make being an AWS developer easier and more enjoyable. Jared's career has been steeped in serverless revolution, having previously worked as a senior architect and director of innovation at Trek10, an AWS Premier Consulting Partner, and as Head of Developer Experience at Serverless, Inc. As well as co-hosting the Think FaaS Podcast, Jared also contributes to various blogs about emerging approaches and AWS services and is a regular speaker at tech events.
---
Matt Coulter
Belfast, Northern Ireland
DevTools Hero
@NIDeveloper
A Technical Architect for Liberty IT in Belfast, Matt specializes in developing environments that empower teams to deliver business value fast using well-architected serverless-first solutions. Matt contributes to the AWS community by maintaining and advocating CDK Patterns. CDK Patterns is an open-source collection of serverless architecture patterns built using AWS CDK and aligned with the AWS Well Architected Framework. He's also the founder of CDK Day; the first community-driven global conference for all things CDK which attracted more than a thousand people for its first-ever outing! He's also a regular speaker at tech events and conferences, where he shares his expertise on CDK and Serverless.
---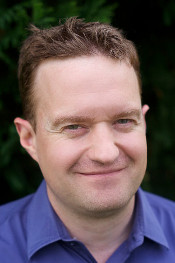 Paul Duvall
Washington DC, USA
DevTools Hero
@PaulDuvall
Co-founder and former CTO of Stelligent, Paul is also an author and has created many great works on development such as Continuous Integration: Improving Software Quality and Reducing Risk, Continuous Compliance on AWS, Continuous Encryption on AWS, and Continuous Security on AWS. A passionate user of and advocate for AWS Developer Tools, Paul also hosted the DevOps on AWS Radio podcast for over three years.
---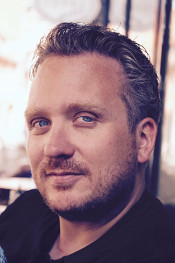 Sebastian Korfmann
Hamburg, Germany
DevTools Hero
@cdkweekly
Sebastian is an entrepreneurial Software Engineer whose current focus lies in Cloud Tooling, Infrastructure as Code, and the world of the Cloud Development Kit (CDK). He's also a key contributor to the CDK for Terraform project; Sebastian's work enables users to define infrastructure using TypeScript, Python, and Java. A pillar of the CDK community, Sebastian co-founded cdk.dev, a community-driven hub for all things CDK, and also produces a weekly newsletter that keeps tabs on the blossoming CDK ecosystem.
---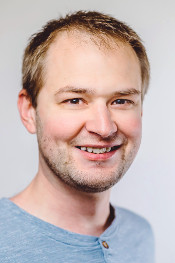 Steve Gordon
East Sussex, United Kingdom
DevTools Hero
@stevejgordon
Steve Gordon is a Pluralsight author, senior engineer, and 16-year veteran of the .NET world. Highly experienced with using AWS as a platform for running .NET microservices, Steve shares his know-how regularly via blogs, and though .NET South East, a Brighton-based meetup group which Steve also founded.
---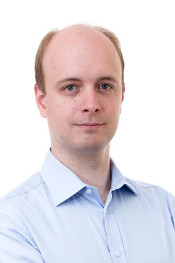 Thorsten Höger
Stuttgart, Germany
DevTools Hero
@hoegertn
Thorsten Höger is CEO and cloud consultant at Taimos. He's also a developer focused on optimizing development processes and using automation to create efficient deployment pipelines for all types of customers. An open-source software superfan, Thorsten maintains and contributes to many GitHub projects and maintains the Jenkins AWS Pipeline plugin. He's also one of the top three non-AWS contributors to AWS CDK!
---
Meet the latest AWS Heroes across all categories: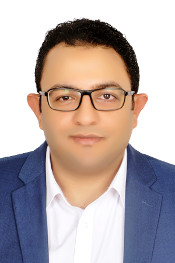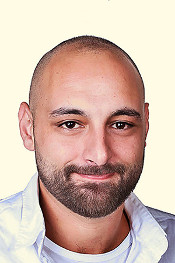 Ahmed Samir
Riyadh, Saudi Arabia
Community Hero
@AwsBelaraby
Ahmed is an n AWS- and Kubernetes-certified Cloud Architect and mentor who's been in the IT space for over a decade. As the leader of Riyadh's AWS, Amazon SageMaker, and Kubernetes meetups, Ahmed has organized and delivered over 40 events.
Anas Khattar
Beirut, Lebanon
Community Hero
@anaskhattar
Co-founder of Digico Solutions, Anas founded the AWS User Group Lebanon in 2018, growing the group to more than 1,000 members. A blogger and regular speaker at tech conferences, Anas also organized AWS Community Day MENA, which hosted 27 speakers over two days.
Chris Gong
New York, USA
Community Hero
@Flopperam
Chris is a fervent knowledge-sharer, using his YouTube channel to impart his expertise on how cloud services can be applied in game development. His primary focus is AWS Game Tech and Unreal Engine, honing in on the multiplayer and networking aspects of game development.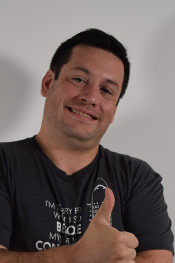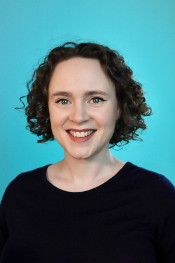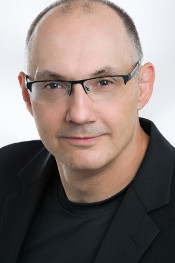 Damian Olguin
Cordoba, Argentina
Community Hero
@enlink
A tech entrepreneur and founder of AWS APN Partner Teracloud, Damian is also a community leader, co-organizer of AWS User Group Cordoba, and co-host of Twitch show #DeepFridays. He's also a frequent speaker and has appeared at AWS Community Day Buenos Aires 2019, AWS re:Invent 2019, and AWS Community Day LATAM 2020.
Denis Bauer
Sydney, Australia
Data Hero
@allPowerde
A Principal Research Scientist at Australia's government research agency (CSIRO), Denis is the creator of open-source products like VariantSpark, the first AWS Marketplace health product from a public sector organization. Denis is dedicated to facilitating the digital transformation of the health and life-science sector through open source technology, keynote presentations, and collaboration.
Denis Dyack
St. Catharines, Canada
Community Hero
@Denis_Dyack
Denis is the Founder and CEO of Apocalypse Studios, a video game industry veteran, and an evangelizes for using a cloud-first approach in game development. A long-time speaker at games conferences and AWS community groups, Denis is an advocate for building on Amazon Lumberyard and migrating game development pipelines to AWS.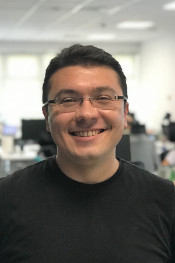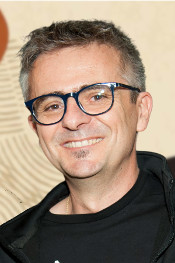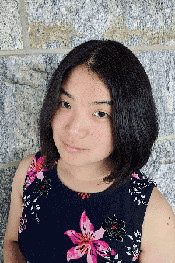 Emrah Şamdan
Ankara, Turkey
Serverless Hero
@emrahsamdan
Emrah is the VP of Products at Thundra and a local community organizer for AWS Community Day Turkey, ServerlessDays Istanbul, and bi-weekly meetups at Cloud and Serverless Turkey. A frequent blogger on all things serverless and cloud-native microservices, earlier this year, Emrah co-organized the quarterly held ServerlessDays Virtual to help grow and connect the global serverless community during the pandemic.
Franck Pachot
Lausanne, Switzerland
Data Hero
@FranckPachot
A Principal Consultant and Database Evangelist at AWS Select Partner dbi services, Franck is a database fanatic with two decades of experience in development, data modeling, infrastructure, and DBA tasks. A recognized expert in both Oracle and AWS databases, he's also an AWS Academy educator for Powercoders, a blogger, a podcaster, and a regular contributor to talks and conferences in the data community.
Hiroko Nishimura
Washington DC, USA
Community Hero
@hirokonishimura
Hiro is the founder of AWS Newbies and Cloud Newbies and is dedicated to helping people with non-traditional technical backgrounds begin their AWS journeys. Herself a "career switcher," Hiro has been empowering people to build their cloud careers by breaking down computing jargon and putting her degrees in Special Education to good use by creating AWS courses for beginners.
Read Hiro's blog on how to pass the AWS Certified Cloud Practitioner Exam.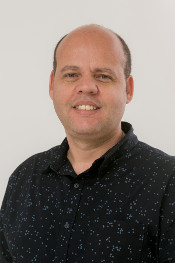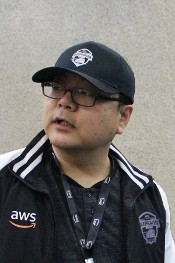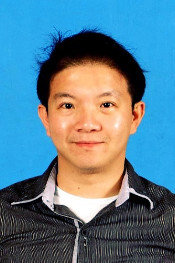 Juliano Cristian
Santa Catarina, Brazil
Community Hero
@jucristian
CEO of Game Business Accelerator Academy and co-founder of Game Developers SC, Juliano is a key figure in the AWS Game Tech community. He organizes the AWS Game Tech Lumberyard User Group in Florianópolis, Brazil, and also guest lectures at over 90 educational institutions across Brazil, where he teaches students about cloud computing and AWS Game Tech services.
Jungyoul Yu
Seoul, Korea
Machine Learning Hero
GitHub
A DevOps Engineer Danggeun Market, Jungyoul is also a leader of the AWS DeepRacer Group and was a finalist in the AWS DeepRacer League at AWS Summit Seoul and AWS re:Invent 2019. Despite having no previous ML experience, Jungyoul used AWS DeepRacer to learn techniques and was soon sharing his expertise with the AWS DeepRacer Community through User Groups, meetups, and blog posts.
Juv Chan
Singapore
Machine Learning Hero
@juvchan
Juv is an AI automation engineer at UBS, the AWS DeepRacer League Singapore Summit 2019 champion, and a re:Invent Championship Cup 2019 finalist. Heavily involved in sharing knowledge in the DeepRacer and ML community, Juv is a writer for both Towards Data Science and Towards AI platforms and the lead organizer for the 2020 AWS DeepRacer Beginner Challenge global virtual community race.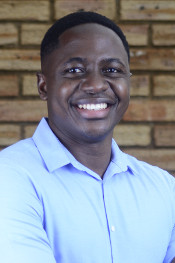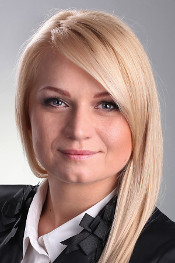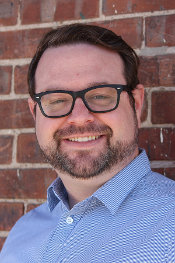 Lukonde Mwila
Johannesburg, South Africa
Container Hero
@LuKE9ine
A three-time AWS certified Senior Software Engineer at Entelect, Lukonde is passionate about sharing knowledge on containerization and serverless technologies through speaking at meetups and tech conferences, as well as authoring technical articles on Medium. He's also an advocate for open source, and regularly contributes to projects on GitHub.
Magdalena Zawada
Rybnik, Poland
Community Hero
LinkedIn
Magdalena is Director of Strategy and Expansion at LCloud Ltd, and has worked with AWS technology since 2013. A co-organizer of AWS UG Warsaw meetups, she also orchestrates events to help people prepare for AWS Cloud Practitioner Certifications. In 2019 Magdalena participated in the AWS re:Invent Community Leader "We Power Tech" Diversity Grant in Las Vegas.
Nick Walter
Lincoln, USA
Data Hero
LinkedIn
Boasting over 15 years of IT experience and numerous certifications in AWS, VMware, and Oracle, Nick is a fervent evangelist for data management solutions on AWS. Nick shares his data knowledge through blogging, hosting webinars, and presenting at conferences.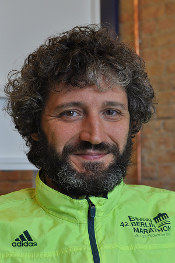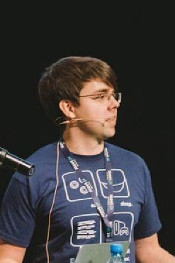 Renato Losio
Berlin, Germany
Data Hero
LinkedIn
A seven-time AWS certified Principal Cloud Architect at Funambol, Renato has been working with AWS technologies since 2011. Renato can often be found speaking at international events like DevOps Pro Europe, DevOpsConf Russia, All Day DevOps, Codemotion, and Percona Live. He also shares his know-how through technical writing; Renato is an editor at InfoQ and writes about database-related topics like Amazon RDS Proxy, Amazon RDS, and Amazon Aurora on his blog.
Tomasz Lakomy
Poznan, Poland
Community Hero
@tlakomy
An AWS Certified Solutions Architect, Senior Frontend Engineer at OLX Group, and egghead.io instructor, Tomasz is dedicated to sharing what he's learned with others. The author of multiple courses on serverless technologies—including Build an App with the AWS Cloud Development Kit and Learn AWS Lambda from Scratch—he's also an active blogger and contributor to The Practical Dev community.
Your new AWS role is waiting for you.
Check out the latest AWS jobs.
Browse jobs