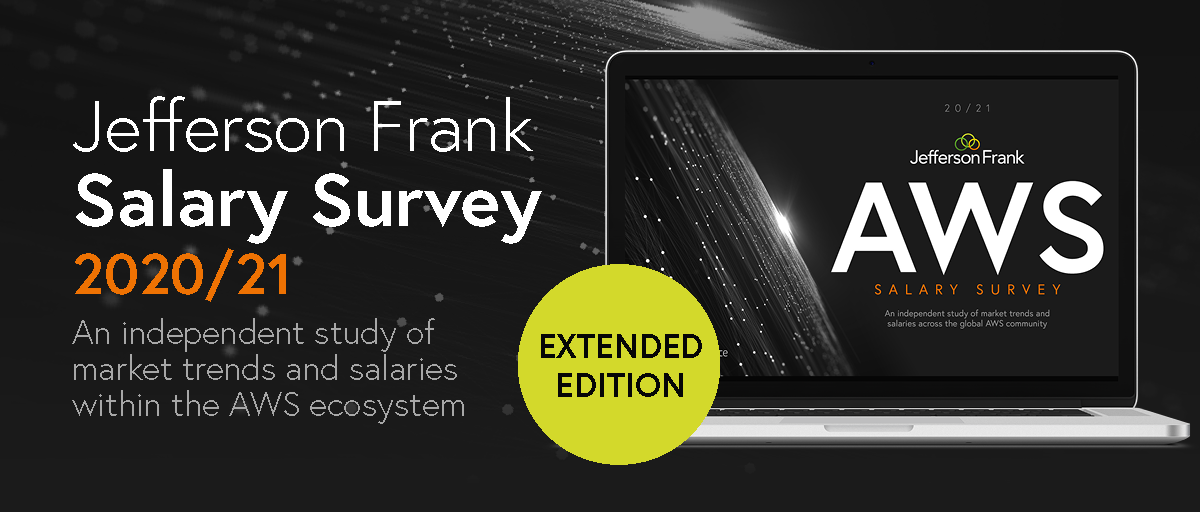 The report for AWS professionals,
by AWS professionals.
Crammed with the latest insights, stats, and commentary from across the global AWS ecosystem, our Jefferson Frank Salary Survey – Extended Edition is the go-to resource for anyone working with Amazon Web Services products.
If you're an employer or hiring manager, use our report to benchmark your team's salaries and set budgets for the next financial year. If you're an AWS professional, we'll tell you how much you should be earning, what certifications and technical skills will bolster your career, and much more.
Our report also features analysis and advice from leading professionals, businesses, and AWS Heroes in the industry – arming you with all the information you need to secure the best talent for your team, or land the role of your dreams.
Highlights from our brand new extended edition include the importance of a degree when breaking into the profession, what makes employees feel valued at work, reasons to relocate for your next role, plus lots more.
Key highlights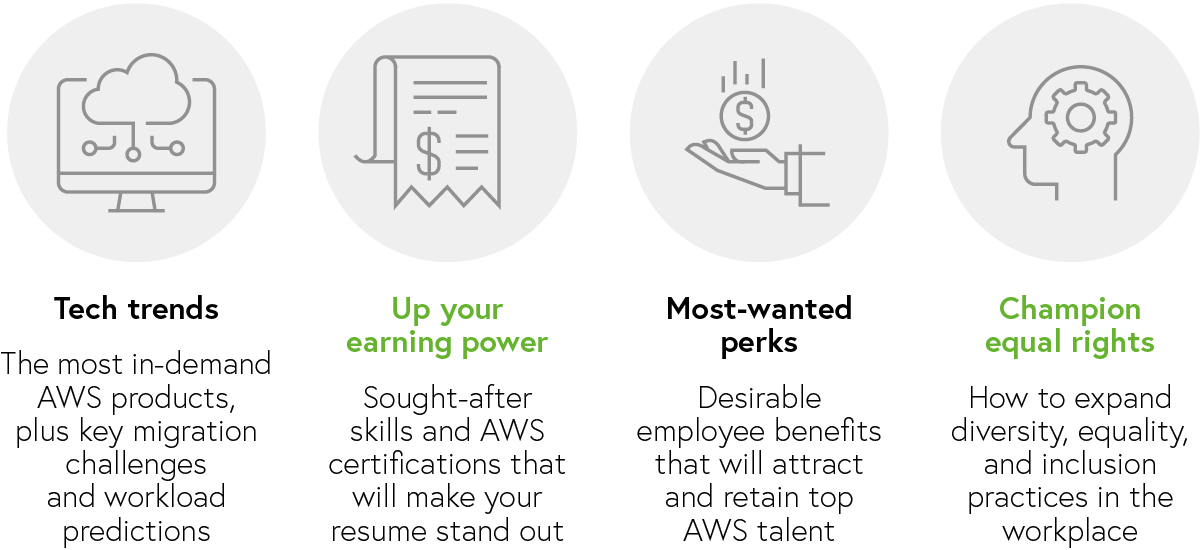 Most popular AWS certifications

61% of our respondents are AWS-certified, with a third using their time during lockdown or on furlough to upskill and gain more accreditations. 37% of professionals who took part in our survey reported a salary rise post-certification, which averaged a 33% increase in their annual earnings.
Emerging trends in the workplace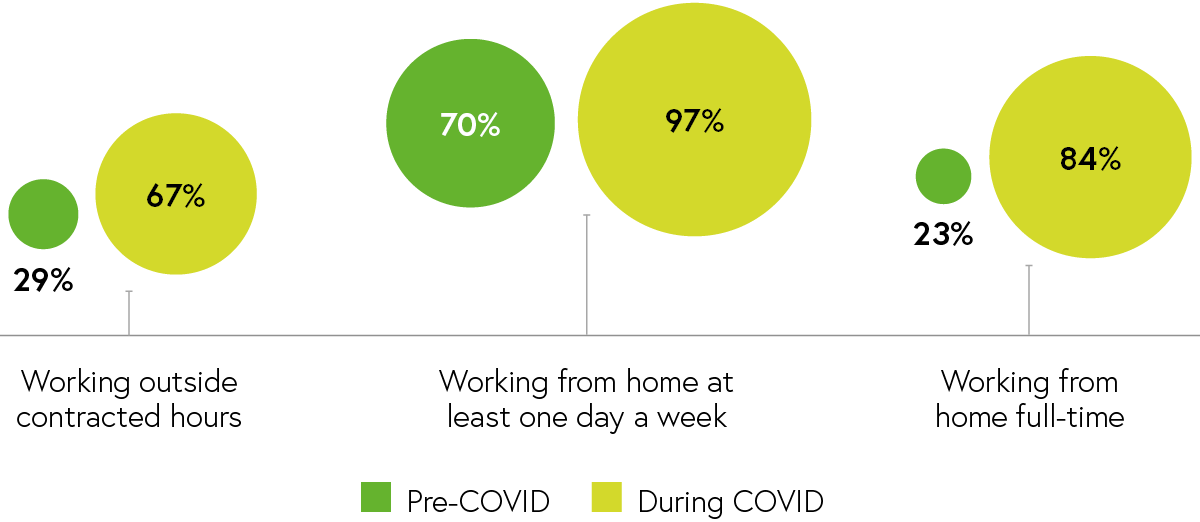 Industry updates
Where do professionals source the latest news and
views on all things AWS?
About Jefferson Frank
As the only recruitment firm awarded AWS Advanced Technology Partner status, Jefferson Frank works with organizations worldwide to find and deliver the best AWS-certified professionals on the planet, with teams specializing in DevOps, big data and business intelligence, IaaS/PaaS, and security. We're part of the award-winning Frank Recruitment Group that has worked with over 30,000 organizations globally, and have a proven track record servicing the AWS permanent and contract recruitment market.

Download the report
The Jefferson Frank Salary Survey – Extended Edition provides a unique insight into the Amazon Web Services community. Complete the form below to download your free copy of the PDF report in seconds.
About the Jefferson Frank Salary Survey
This salary survey report is based on over 62,000 data points including survey responses, internal placement data, and jobs registered with Jefferson Frank in the last 12 months.
Each response to the salary survey has been validated using robust statistical analysis and automated data validation rules in order to be included in the results. Any data profiles that do not pass our validation rules and statistical analysis, or that are deemed questionable, incomplete, or duplicate were removed in order to provide meaningful results.
The salary table data is analyzed from multiple data points, including salary data self-reported from the salary survey respondents, and Jefferson Frank AWS vacancies and placement data. The salaries do not include bonuses and incentives. Additionally, multiple factors, including years of experience, specialized skills required, and the complexity of the role, affect where the salary for a particular role falls within the range.