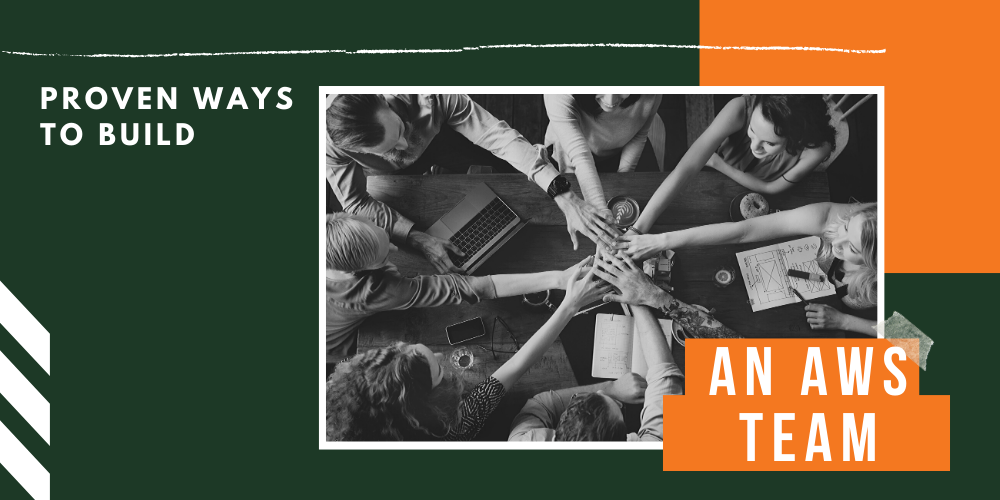 From developing apps in the cloud and analyzing business data to building machine learning models and managing digital resources, there's no end to what an organization can do with AWS.
But making the most of the near-limitless possibilities that the AWS platform presents means having people on your team who know how to utilize it.
AWS is the leading public cloud vendor in the world, and with so many businesses relying on the platform to achieve their digital transformation goals, professionals who can configure, develop, and maximize the potential of AWS products are in high demand.
With the size of the cloud talent pool dwarfed by the swathe of customers looking to build their own AWS teams, competition for those with the right experience is fierce. Hiring the best cloud tech talent is not as easy as placing an ad and waiting for the applications to roll in; you may have to think outside the box when it comes to assembling your team of AWS superstars.
The best way to build out your AWS team will depend on a multitude of business requirements; the products you're using, your objectives, the roles you need to fill, your budget, how much training you can afford to provide…
To help you land the AWS talent you need in your corner, we've outlined some established methods for hiring great cloud professionals.
Making a permanent hire
Go solo
The traditional method of putting butts in seats is to source candidates using internal resource, either your HR department or the hiring manager on your IT team. This old-fashioned approach can work when you're searching for AWS professionals, but you'll need plenty of resource and more than a little luck on your side to pull it off.
Firstly, you'll need to have the time to put together a job specification, source candidates, interview them, verify their credentials and technical skills, and negotiate a package that reflects their skills and experience.
Secondly, and most importantly, you'll need to know enough about AWS and the skills involved to know not only what you're looking for, but where to find the right kind of candidates, and also size up their skills to make sure they line up with the job description. Market knowledge will also come into play here; you should be familiar with local rates and the kind of perks and benefits that cloud professionals expect from roles.
Thirdly, you'll need to be lucky enough to live in an area that has an abundance of AWS professionals looking for a new opportunity. This is where getting involved in local user groups, online communities, and conferences can be useful; you'll need to be prepared to sell your business and the opportunities you can provide, as today's cloud professionals have an abundance of open doors to choose from.
This method can pay off, but building an organic brand and sourcing professionals—who're often passive candidates given the low unemployment rates in the cloud space—can take time. If you're looking to add to your team quickly or have time-sensitive projects to complete, you might want to look at alternative options.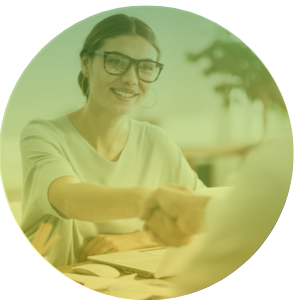 More AWS talent than anyone else.
Take a look at our database of pre-screened AWS professionals and take the first step toward landing the best administrators, developers, and consultants in the market.
Work with a recruiter
Are we biased when it comes to espousing the benefits of using a specialist recruiter to build out your AWS team? Maybe. But with good reason.
Hiring takes time and costs money. These are inescapable truths, especially in today's tech sector. How you assign that resource can have a massive impact on your hiring drive, however: invest in partnering with an experienced and dedicated staffing firm and you'll get better candidates and a drastically lower time-to-hire than you would if you go it alone.
Jefferson Frank is the biggest AWS recruiter in the world, with established relationships across the AWS ecosystem and a bank of tens of thousands of pre-qualified cloud professionals. If you need an AWS maven with proven skills and experience in your industry, they're probably already on our radar.
Case study
Jefferson Frank recently worked with a leading AWS Consulting Partner that, despite being an attractive company to candidates, was experiencing rapid growth. This spurt left its hiring managers unable to dedicate the time and attention needed to source professionals with the necessary skills and experience to fill their roles.
The company needed support to hire the best talent at every level of their business; not only AWS professionals with cutting-edge skills and experience in niche industries but also strategic and technology leaders able to drive the company forward.
They needed help to ensure that what time they did have was spent only on the highest-quality candidates, conducting interviews most likely to result in long-term hires. They reached out to us; thanks to our profound knowledge of the AWS market, extensive networks, and understanding of their business, we were able to access passive candidates who otherwise would not be on the firm's radar. The result? We sourced the right candidates fast, filling both technical and executive-level positions in less than a month.
Training an existing staff member 
Train using AWS Training and Certification
With too little AWS talent in the market to go around every business that needs it, an obvious alternative to searching for the right AWS professional is to create one.
Of course, depending on the skillset you need and the job at hand, upskilling existing staff might not always be possible within the required timeframe, but it's a great option if you're looking to supplement your team and grow your internal knowledge base.
Supporting enthusiastic, tech-savvy members of your team to learn about AWS and earn certifications not only brings additional knowledge into your business, but it also futureproofs your organization, giving you access to talent and AWS resource that you might find it challenging to find externally. Plus, you're offering an outstanding career development opportunity to your staff and helping them grow their skillset.
If you already have experienced AWS professionals in your business, buddying them up with aspiring cloud tech professionals from elsewhere in your organization is a great idea. As well as giving them hands-on experience working with AWS, make sure they have plenty of time available to take advantage of AWS's extensive online training resources.
AWS offers a vast library of free, online, on-demand courses for learners of all levels, with many aligned explicitly to popular AWS job roles. And when your aspiring AWS pros are ready, they can take a crack at one of AWS's numerous official certifications to cement their know-how and bolster their credentials.
Bring in an AWS trainer
If you want to impart specific skills to your team, or don't yet have an experienced AWS professional under your roof who can help disseminate their knowledge to their colleagues, consider bringing in a trainer.
Facetime with a qualified AWS trainer, alongside hands-on practical experience with AWS products, is a great way for your employees to get to grips with the technology. Bringing in a trainer to work directly with your team and mentor them in their own environment can provide an excellent foundation for your nascent AWS experts, which they can then build on using other means.
Working directly with a trainer in-house also means you can tailor the training your employees are receiving, so it perfectly matches your business objectives.
Cross-train from competitor technologies
If you're not entirely new to cloud technology or are using other cloud products already, then you already have a head-start when it comes to upskilling your employees in AWS.
If you have employees who've worked with other cloud platforms, they could be ideal candidates to join your AWS team and start using some of their transferable skills while they learn the finer details of the AWS stable.
Cross-training can be a very cost-effective way to create AWS resource when the market dries up or prices you out. Anyone with familiarity with cloud architecture, programming skills, or software administration experience could be ideally placed to jump into the world of AWS, provided they have the desire to learn and a passion for upskilling.
Looking for top AWS talent? We make it easy.
Tell us what you're looking for and we'll put together a job spec that'll attract professionals with the skills and experience you need.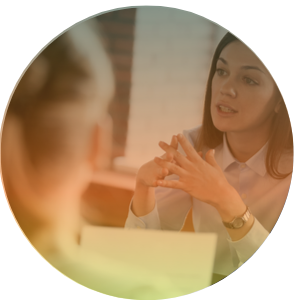 Hiring an AWS contractor
Depending on the size of your business and the scope of your cloud objectives, you may not need a full-time AWS pro on your team at all.
Using a contractor can help you achieve your AWS goals on-time and get the expertise you need as and when you need it without having to fight for hard-to-find talent on a permanent basis.
If you're getting your AWS environment set up, need to migrate to the cloud, or require a cloud developer to build a cloud application, hiring a contractor gets you access to high-level skills and rich experience that you might not be able to nail down in a perm employee.
A contractor can be drafted in when extra resource is needed, to complete a particular project, or to help train up in-house employees; sure, contractor rates can seem high, but compared to the cost of a permanent staff member—or worse, a poor hire—bringing in a freelancer is often the best choice for the job at hand.
Case study
We work with a leading AWS partner to place critical technical candidates like DevOps, Engineering, and Data professionals every month, taking on campaigns to bolster the partner's resources when they need to flex the talent on their bench. On one such occasion, the company came to us when they landed a particularly big fish; a substantial migration for a major Fortune 1000 customer.
The project called for an experienced Senior AWS Solutions Architect who not only had a proven background in security but also experience in a regulated environment. The role involved implementing a team to undertake the work, as well as creating surrounding policy and ensuring compliance to support the migration. Our team was able to secure the perfect candidate within a month of being issued the spec, and are now working on placing additional hires to build out the team.
Practical advice from AWS experts to help you weather the storm
With extensive insights, advice, and best practices from cloud leaders, our brand new white paper is the ultimate guide to optimizing your business with AWS.