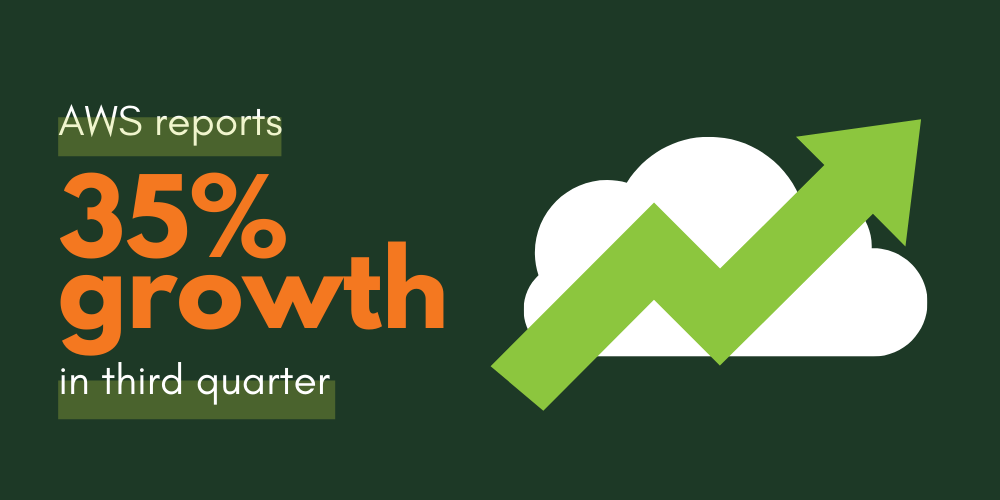 Amazon Web Services saw 35% revenue growth in Q3 2019, the company has reported.
Figures released on Thursday cited total revenue for the quarter as $9 billion, slightly shy of FactSet's prediction of $9.1 billion.
Though growth has slowed somewhat in comparison to last quarter's 37%, revenue from AWS continues to increase at a faster rate than its parent company Amazon, which had 24% growth overall.
As it has for the past four years, AWS continues to deliver the majority of Amazon's operating income in the third quarter, accounting for 71% of Amazon's total operating income and 13% of its total revenue.
According to Amazon's CFO Brian Olsavsky, the company's top brass are pleased with AWS's top and bottom line despite the dip in growth.
Olsavsky cited sales and marketing costs in Q3 for the slow-down: "We're chasing a large opportunity here," he said, but confirmed that the firm was "fully confident that will be a fully-leveraged cost as we get to scale."
Big investment on the infrastructure front was also a factor, according to Olsavsky, as AWS step up spending on infrastructure to support the higher usage demands.
Among its investments made in Q3, AWS also acquired Israeli start-up E8 and announced the launch of a new batch of data centers in Bahrain, further expanding its global footprint.