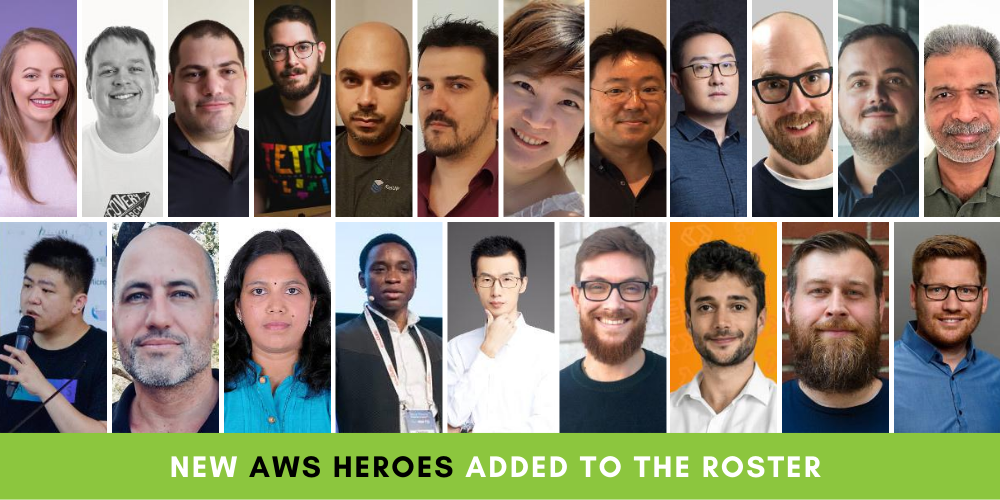 It's that time of year again! August means a new quarter and sees a new batch of AWS professionals bestowed with the title of AWS Hero.
Senior Developer Community Manager at AWS Ross Barich commended the new Heroes on their exceptional work in his announcement, stating that these AWS stars "have an incredible impact within technical communities worldwide and their efforts are greatly appreciated."
The latest update has added Heroes across the Community, Container, Machine Learning, Data, and Serverless categories.
The newest group of AWS stars to be acknowledged for their tireless advocacy and dedication to sharing their AWS know-how to help others include the first-ever Heroes from Greece and Portugal.
Let's get to know them a little better!
A Data Platform Manager at Trustpilot with a background in legacy migrations and helping businesses take advantage of cloud technologies like serverless apps and event-driven architecture, Angela is fervent about leading by example and empowering others to build their own tech skills. As part of this drive to coach others, Angela is a co-organizer of the Copenhagen AWS User Group, and regularly imparts her serverless wisdom at events like AWS Summits, AWS Community Days, and ServerlessDays.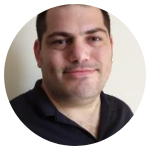 Avi Keinan
Tel Aviv, Israel | Community Hero | youtube.com/IsraelClouds
Community Hero Avi is Senior Cloud Engineer at AWS Partner DoIT International, where he focusses on infrastructure, serverless, and security solutions. Both in his work life and in his spare time, Avi loves to help people solve challenging problems, and is an active member of many online AWS forums. He also uses his multi-certified cloud brain to help others offline too, and regularly speaks at tech meetups and conferences.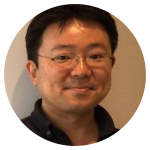 Hirokazu Hatano
Tokyo, Japan | Community Hero | @tcsh
A true AWS Community Hero, Hirokazu has been a pillar of Japan's AWS scene for many years. In 2014, he founded the Japan AWS User Group CLI chapter, and has hosted 165 events to date, reaching more than 4,000 people. Alongside organizing six additional JAWS-UG chapters, Hirokazu also successfully kept his user group going under challenging circumstances this year, taking the meetup from in-person to online and attracting more than 1,100 attendees across 12 events so far!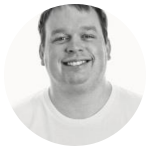 Ian McKay
Sydney, Australia | Community Hero | @iann0036
Ian is Cloud Lead at Kablamo, and the creator of the "Former2" and "Console Recorder for AWS" projects, helping developers author Infrastructure as Code templates from existing resources. A passionate open-source enthusiast, Ian shares his expertise in automation and tooling at events, on podcasts, and on his AWS blog.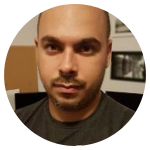 Jacopo Nardiello
Milan, Italy | Container Hero | @jnardiello
CEO and Founder at SIGHUP, Jacopo is an automation-obsessed, machine-taming, Kubernetes super-fan. He's also an ambassador for the Cloud Native Computing Foundation and regular speaker at events both worldwide and in his local Italian cloud community, where he runs the Kubernetes & Cloud Native Milano meetup.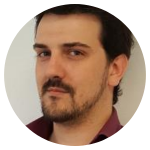 Jérémie Rodon
Paris, France | Community Hero | @JeremieRodon
Jérémie has as many AWS certifications as cats have lives. An AWS Cloud Architect at AWS Premier Consulting Partner Devoteam Revolve, he's an open-source fan and is passionate about automation and scripting. He's spoken and written about subjects like AWS KMS and quantum, as well as contributing to the development of multi-threaded Python applications and a One Time Password tool that streamlines multiple OTP management when working with multiple AWS Accounts.
Your new AWS role is waiting for you.
Check out the latest AWS jobs.
Browse jobs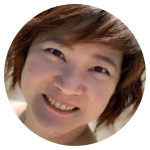 Kittaya (Tak) Niennattrakul
Bangkok, Thailand |Community Hero | medium.com/aws-user-groupBlog
As a Product Manager and Assistant Managing Director at Dailitech, Tak works with development teams to create products using AWS; something she is massively passionate about. The only thing Tak loves more than coding on AWS is helping others understand and utilize cloud technology. A leader of the 8,000-member strong AWS User Group Thailand since 2014, she's committed to finding fun and innovative ways to explain AWS services to both tech professionals and cloud novices alike. Tak is a leader of the AWS Asian Women's Association.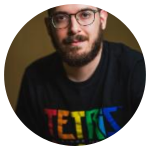 Konstantinos Siaterlis
Athens, Greece | Machine Learning Hero | @siaterliskonsta
In his role as Head of Data Engineering Orfium, Konstantinos focusses on the adoption of AWS services, developing machine learning-powered data services, and implementing new data infrastructure. He's also the co-organizer of AWS User Group Greece, and blogs about data science and AWS for TheLastDev.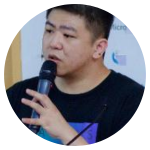 Kyle Bai
Taichung City, Taiwan | Container Hero | @k2r2bai
By day, Kyle is a Site Reliability Engineer at MaiCoin, where he specializes in optimizing the performance and security of containerized apps. But he's also a dedicated open-source project author, passionate about cloud-native infrastructure. An active member of the Cloud Native Taiwan User Group since 2017, Kyle is now a co-organizer, and regularly delivers talks at events like AWS re:Invent re:Cap Taipei, AWS Summit Taipei, AWS Developer Year-end Meetup Taipei, and AWS Taiwan User Group.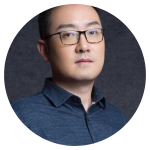 Linghui Gong
Shanghai, China | Community Hero | @danielglh
One of China's OG AWS users, Linghui is VP of Engineering at SaaS startup Strikingly, Inc. He lead on evolving their architecture on AWS, which helped Strikingly fast-track its development. Linghui has a wealth of experience with all kinds of AWS products; this knowledge has helped build the company's ability to deliver its services. He spoke about this success at AWS re:Invent 2018 and has twice presented at AWS Summit Beijing.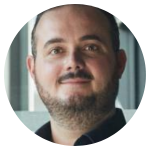 Luca Bianchi
Milan, Italy | Serverless Hero | @bianchiluca
Serverless Hero Luca is CTO at AWS ISV Neosperience, where he has taken a serverless-first approach to developing cloud solutions. Luca has worked with AWS for a decade, and in that time he's built a whole host of products that support apps in the big data, IoT, and machine learning spaces. A passionate and always helpful member of the serverless community, Luca authors blogs on Medium on the subject, as well as appearing regularly at user groups and events. He's also the co-founder of Serverless Meetup Italy and co-organizer of ServerlessDays Milano and ServerlessDays Italy.

Matthieu Napoli
Lyon, France | Serverless Hero | @matthieunapoli
Matthieu is a Software Engineer who's dedicated to making serverless technology available to everyone. As part of his commitment to democratizing serverless, he spends a lot of time maintaining open-source projects like Bref, a framework which helps users develop serverless PHP apps on AWS. Matthieu also shares his knowledge through his monthly serverless newsletter, speaks at conferences, creates online courses, and trains teams on the benefits of using serverless.

Mike Chambers
Brisbane, Australia | Machine Learning Hero | @mikegchambers
Mike is an independent trainer who spends his time helping others get to grips with AWS and machine learning. One of the first AWS certified professionals in the world, Mike has disseminated his cloud know-how to more than a quarter of a million students! A prominent advocate for AWS machine learning services, Mike shares his passion for the subject at user groups, AWS Meetups, and events around the world, and creates educational social media content that often features Lego and/or robots. What's not to like?

Noah Gift
Raleigh-Durham, USA | Machine Learning Hero | noahgift.com
Noah is the founder of Pragmatic A.I. Labs, a globetrotting university lecturer, an accomplished technical author, and a Machine Learning evangelist. As well as lecturing on cloud computing at top universities, he also designs graduate machine learning, MLOps, A.I., and data science courses, as well as providing consultation on machine learning and cloud architecture for AWS. His many books include Pragmatic AI, Python for DevOps, and Cloud Computing for Data Analysis.

Olalekan Elesin
Berlin, Germany | Machine Learning Hero | @elesinOlalekan
Olalekan is aData Platform Tech Lead at HRS Group, where he works to deliver AWS data solutions. A born engineer, he loves solving problems, especially using tools like AWS SageMaker. He also shares his knowledge with the world through regular talks and blog posts—he even coined a new term: CD4AutoML, short for Continuous Delivery for AutoML!

Peter Hanssens
Sydney, Australia | Serverless Hero | @petehanssens
Peter is a Founder and Solutions Architect at Cloud Shuttle, and a huge part of the Sydney serverless community. Over the past three years, he's helped to develop data engineering societies in Melbourne, Sydney, and Brisbane, as part of his drive to help those in the cloud space learn from each other and develop their careers. Peter also organized Australia's first-ever ServerlessDays in 2019, and later ran AWS Serverless Community Day ANZ, ServerlessDays ANZ, and DataEngBytes.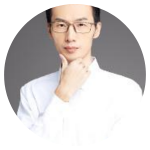 Ruofei Ma
Beijing, China | Container Hero | github.com/malphi
Ruofei is a Principal Software Engineer for FreeWheel Inc. In this role, he's responsible for developing cloud-native applications using AWS container services like Amazon EKS and AWS App Mesh. He's also an author, having published Istio in Practice in 2019, and is a lecturer for China's biggest IT knowledge-sharing platform. He enthusiastically advocates for mesh technologies in the tech community, and is a committee member of the largest service mesh community in China, and regularly shares his best practices via blog posts.

Sheen Brisals
London, UK | Serverless Hero | @sheenbrisals
Of this new batch of Heroes, Serverless Hero Sheen might be able to lay claim to having the coolest job as a Senior Engineering Manager at The LEGO Group. Having started his engineering career almost 30 years ago, Sheen has built a wealth of knowledge that he loves to keep up-to-date and share with others. As part of his role at The LEGO Group, Sheen also guides and coaches fellow engineers and helps with career development. He's also a major player in the global serverless community, and can often be spotted delivering talks at events, or sharing serverless tips and adoption strategies through his Medium blog.
Looking to take your AWS career to the next level?
Register today and we'll help you find the job you want and the salary you deserve.
Get started

Sridevi Murugayen
Chennai, India | Data Hero | @Sridevijms21
Sridevi is a Data Hero and developer with more than 16 years of IT experience. As a Spark and AWS certified Senior Cloud Architect at Agilisium Consulting, she focuses on delivering big data and analytics solutions to help customers do more with their data. She's also an active part of Chennai's AWS community, co-organizing User Groups, hosting and delivering Developer Days and Meetups, and speaking at a huge range of events on all things AWS Analytics. Sridevi is a huge advocate for diversity and inclusion, and is passionate about empowering female technologists to build successful careers in AWS. In recognition of this critical work, she was selected to receive an AWS re:Invent Community Leader Diversity Grant in 2019.

Stéphane Maarek
Lisbon, Portugal | Data Hero | @StephaneMaarek
Stéphane is a 9x AWS Certified Solutions Architect and Developer Associate who is dedicated to helping others learn AWS skills through his extensive online courses. (Eagled-eyed blog readers might recognize him from our AWS training resources post!) His 31 AWS courses are among the bestselling on Udemy; he's helped hundreds of thousands of budding AWS users and professionals land their own AWS certifications and expand their cloud knowledge. As well as being an evangelist for AWS learning and development, Stéphane is also passionate about Apache Kafka, and recently joined forces with AWS to deliver a comprehensive course on Amazon MSK.

Tom McLaughlin
Boston, USA | Serverless Hero | @tmclaughbos
Cloud infrastructure and operations engineer. Blogger. Author. Cat dad. Tom is all of these things. He's also an early tech adopter and serverless specialist who has recently been focussing on mentoring teams new to AWS, and helping them to get to grips with all the opportunities and benefits the platform can bring. Check out his excellent thread about his AWS Hero journey 👇🏻
Practical advice from AWS experts to help you weather the storm
With extensive insights, advice, and best practices from cloud leaders, our brand new white paper is the ultimate guide to optimizing your business with AWS.