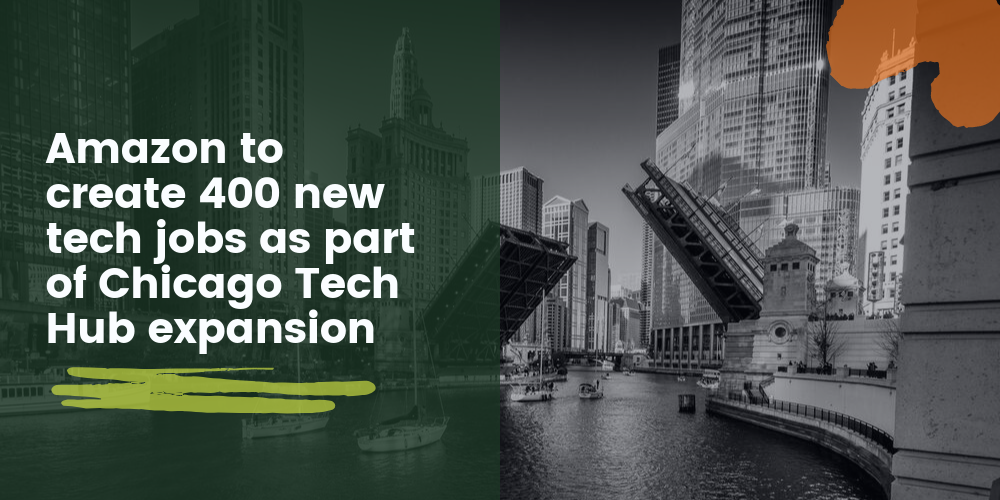 Amazon is to expand its footprint in Chicago by creating 400 new tech jobs in the coming months.
The company has announced plans to double the workforce based in its Chicago Tech Hub, increasing its downtown office by more than 70,000 square feet to accommodate its growing staff.
The new positions will be in fields including cloud computing, advertising, and business development.
This expansion is the latest in a series of investments Amazon has made in the state, with the tech giant having created a total of 11,000 full-time roles and invested over $4.4bn in Illinois in the past nine years.
On September 17th, Amazon will hold a Career Day event in Chicago to inform local tech professionals about the roles on offer, as well as offering candidates interviewing and resume tips ahead of applying.
Amazon's Chicago Tech Hub is one of 18 such locations in North America, where more than 20,000 Amazon tech professionals work to support the company's massive variety of customers.
The Chicago Hub currently focuses on building and developing AWS products, with teams also working for Amazon Advertising and the company's Transportation and Operations branch.
Geoff Nyheim, Director Central US AWS Sales, called Chicago "a city with terrific talent and a culture of innovation" and said the company was excited to create more opportunity for the area's local talent.
The Windy City's tech sector has been on the up for the past few years: the number of people employed by Chicago's top 100 tech companies is increasing by 15% each year, and the explosion of tech job creation has put it in the top ten US cities to find jobs paying upwards of $100,000 a year.
Be the master of your AWS destiny.
Let our expert consultants find the perfect role for you, wherever you are in the world.