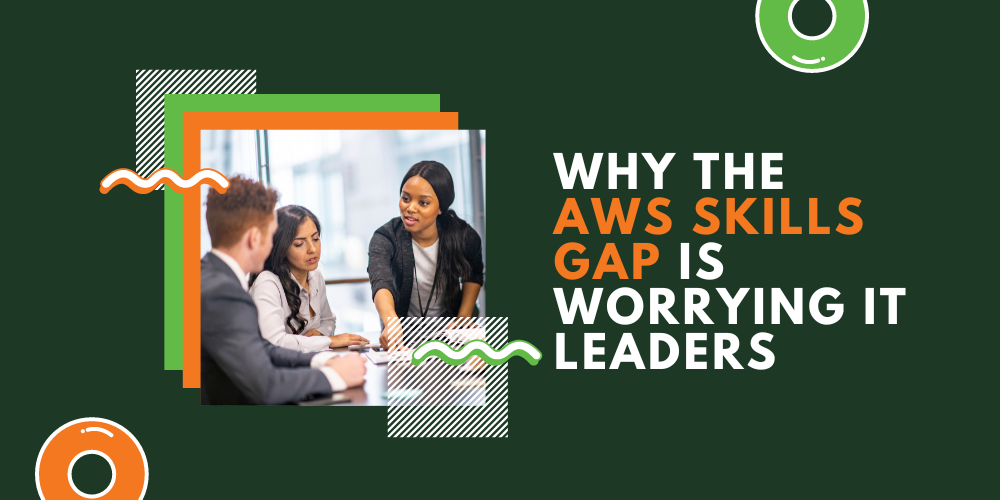 The IT talent gap keeps growing.  
With more and more organizations adopting a tech-first approach to business, the IT industry in the USA is growing at a much faster rate than nearly every other, with annual growth forecasts of 5-6%.  
This shows no signs of slowing down, either. Gartner forecasts that end-user spending on public cloud services, for example, will grow 20.4% to total $494.7bn in 2022.  
But this skyrockets the demand for technical specialists with digital skills and expertise. In fact, this demand is so high that it outweighs the supply of tech professionals on the market, creating an IT talent shortage and digital skills gap.  
Unfortunately for IT leaders, this digital talent gap is all but impossible to avoid. According to McKinsey & Company, the vast majority of businesses worldwide (87%) are aware that they either already have a skills gap or will have one within a few years, while Monster research finds that 87% of employers already have trouble finding qualified talent as a result.  
This has led to IT leaders worldwide declaring a cloud skills shortage that more than 70% already consider an urgent concern according to a report by Cloudreach. It's easy to understand why: IT talent gap could cost as much as $8.5tn in global losses by 2030.  
As the industry's leading cloud provider (with a 33% market share), the IT talent shortage is predictably impacting the Amazon Web Services (AWS) ecosystem, too.  
Here we're unpacking exactly why this AWS skills gap is such a concern for IT leaders across sectors worldwide.   
Difficulty attracting and retaining talent
The most obvious reason IT leaders are concerned about the cloud skill shortage is that it creates a race for talent in the hiring market.   
With a survey from 451 showing that 68% of North American organizations plan to rely more on AWS managed services in the next 12 months, more and more businesses are dipping into the same small pool of talent to deliver their cloud projects.  
This is, of course, problematic. Not only will this talent pool eventually run dry, but in the meantime, it creates a fiercely competitive employer market that puts the power in the hands of the talent. This means organizations are needing to do more and more to attract and retain the talent they need. 
As a result, the tech sector has one of the highest turnovers of any industry, with a 12.9% attrition rate. We're seeing similar attitudes represented within the AWS community, too: in the Jefferson Frank Careers and Hiring Guide: AWS Edition, less than half (42%) of respondents in permanent roles expect to be working for their current employer in the coming year, while 24% are actively looking for a new role. 
What's motivating this? The two most prevalent by-products of the skills gap in the hiring market: wage inflation and workplace benefits.  
Let's start with the latter. As employers compete to stand out from their competitors, we're seeing more and more perks being offered in a bid to win over in-demand talent. These job benefits can range from over four weeks of paid time off and flexible working hours, to less conventional perks like pet insurance and office games rooms.  
They're effective in incentivizing talent, too: the Careers and Hiring Guide found that 85% of permanent AWS employees consider perks 'important' when deciding on whether or not to accept a job offer.   
Similar competitiveness can be observed in the pay being offered to AWS talent. Organizations are getting caught up in bidding wars when racing to win the same talent, meaning the winner can often be the business with the deepest pockets. As a result, salaries are becoming increasingly inflated as the IT talent gap keeps growing.  
Why's this concerning IT leaders? Because this dog-eat-dog approach to hiring is simply unsustainable long– term. The more that salaries are inflated and the more perks that are offered, the higher the talent's demands and expectations become. As a result, smaller organizations may become excluded from digital transformation and cloud migration projects by failing to effectively compete for the small pool of specialists available.  In fact, our Careers and Hiring Guide found that almost half (43%) of organizations have already experienced a delay on their scheduled AWS go-live.
Halting business development and initiatives 
While becoming excluded from digital transformation and cloud projects might not sound like too much of a pressing issue, when considering the rapid rate in which the professional landscape is moving to the cloud, it becomes crystal clear why IT leaders are concerned.  
Gartner estimates that 85% of organizations will embrace a cloud-first principle by 2025, while over 95% of new digital workloads will be deployed on cloud-native platforms – a rapid increase from just 30% in 2021.  
These trends emphasize to IT leaders that hiring qualified tech talent isn't just a business preference, but in many cases, a necessity to business survival.  
We're already seeing how the digital talent gap is hindering business's ability to develop, progress and grow. For example, in a different Gartner report it's revealed that IT executives consider the tech skills gap to be the most significant adoption barrier to 64% of emerging technologies, while the aforementioned Cloudreach survey found that 34% believe the cloud skill shortage has reduced their ability to operate and launch services.   
This is particularly concerning given that, in our Careers and Hiring Guide, improved functionality (54%) and business responsiveness (38%) were amongst the most popular reasons respondents chose to implement AWS in the first place.  
Despite this, more than half (54%) of respondents faced challenges with their AWS implementation because they lacked the appropriate skills internally. More than a fifth (22%) also blamed a lack of appropriate skills available in the market. 
This IT talent shortage isn't just slowing down business development opportunities, however; it's also hindering sustainability initiatives.  
As environmental issues race up the agenda worldwide, organizations are shifting towards greener practices to meet both consumer and industry expectations. This isn't necessarily by choice, either: the Biden-Harris administration has proposed a "clean energy revolution that achieves a carbon pollution-free power sector by 2035 and puts the United States on an irreversible path to a net-zero economy by 2050".  
Cloud solutions can go a long way in helping to achieve this. In fact, AWS' infrastructure is 3.6 times more energy efficient than the median of U.S. enterprise data centers, and up to five times more energy efficient than the average in Europe. 
This is why as many as 71% of organizations see cloud strategy as their biggest driver of sustainability today, while 85% of organizations believe it will be their biggest sustainability driver by 2023.  
But if IT leaders are unable to sufficiently recruit because of the digital talent gap, then businesses will be unable to implement cloud strategies that, in turn, prevent them from meeting sustainability targets.  
All this means that, at best, the cloud skills gap is slowing down the development of your business. At worst, it has the potential to slow down the development of society.  
Reaffirming diversity issues 
With high levels of technical skill and expertise required, it's little surprise that employers often place candidate experience at the top of their hiring priorities. As many as 93% of respondents in the Careers and Hiring Guide believe years of IT experience is an important factor when being considered for an AWS role.  
But this quickly creates a problem. There's a limited pool of experienced talent, but an ever-expanding ocean of demand – and this demand is increasing at a far faster rate than the number of professionals with sufficient experience.  
The first issue that arises here is obvious: eventually, this pool of talent is going to dry out. But the greater cause of concern amongst IT leaders is the lack of diversity and inclusion within this talent pool.  
The U.S. Equal Employment Opportunity Commission's data shows that the high-tech industry employs fewer Hispanics and African Americans than private industries. Meanwhile, a study from Accenture reported that gender equality in the tech industry is actually worse now than it was in 1984 (yep, you read that correctly), with women holding just 32% of roles in the space compared to 35% almost forty years ago.  
Issues surrounding equality, diversity and inclusion (ED&I) in the tech sector are unsurprisingly mirrored in the make-up of the AWS community. In the Careers and Hiring Guide, 51% of respondents self-reported as white or Caucasian, 26% as Asian, and just 6% as Black, African, or Caribbean. Furthermore, over half (53%) of all respondents believed gender inequality exists within the tech industry – a stat that rises to a significant 76% when asking only women.  
The talent pool doesn't just lack ethnic and gender diversity. Candidates with neurodiversities and disabilities, and those belonging to marginalized groups including the LGBTQIA+ community, continue to miss out on opportunities.   
These inequalities are systemic, meaning they need to be addressed proactively at their roots. Instead, the immediate influx in demand for talent means organizations are seeking an immediate solution, once again dipping into the same pool of experienced professionals as a result. 
But until organizations are prepared to think longer term in their hiring strategies, current hiring approaches will only exasperate already concerning inequalities within the AWS community. Candidates who haven't been given the opportunity to obtain the desired levels of experience will continue to miss out, and unless organizations adopt fairer recruitment strategies that considers the longevity of the team being built, the door will remain shut to all but the select few. 
There's no quick solution 
The good news is that there is a solution: ample upskill and training opportunities, paired with the diversification of talent pipelines, will play a significant role in solving the IT talent shortage.   
But this isn't going to happen overnight. There's no quick solution to bridging the digital skills gap, and with the immediate demand for cloud services and professionals showing no signs of dipping, this is naturally a concern in itself.  
The skills gap and talent shortage presents a unique set of hurdles, and overcoming them in both the short and long term is essential for organizations looking to flourish across the AWS ecosystem. 
And that's where we come in. Begin browsing our candidate database today for exclusive access to a diverse pool of almost 20,000 candidates, or post your vacancy and let us find the right candidate for you.  
As the uptake of cloud solutions continues to surge, talent only becomes harder to discover, attract and retain. But with Jefferson Frank, this doesn't mean AWS projects have to suffer. 

Ask the expert: why the AWS skills gap is worrying IT leaders?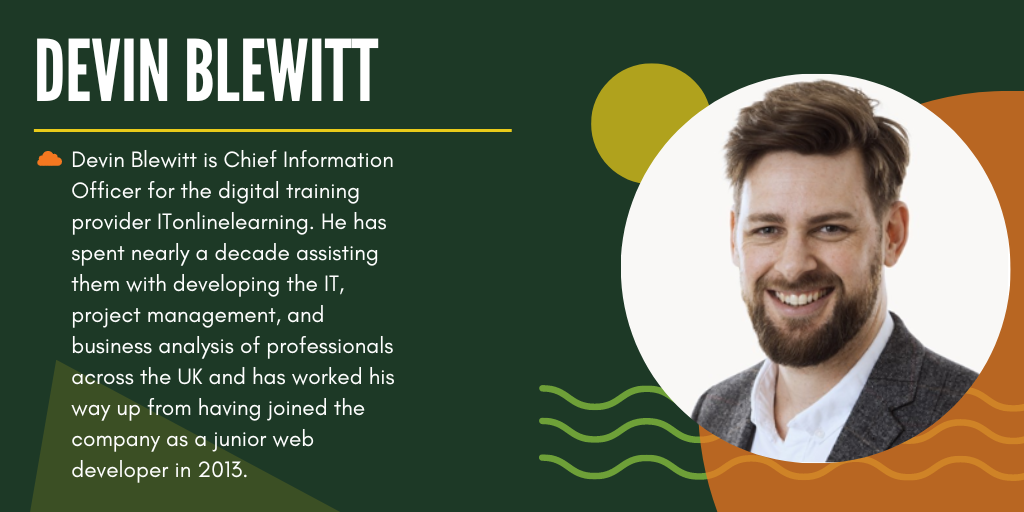 We caught up with the Chief Information Officer at ITonlinelearning, Devin Blewitt, to ask what's concerning him and fellow IT leaders about the AWS skills gap. 
What concerns you most about the impacts of the AWS skills gap?
"In my opinion, the biggest impact of the AWS skills gap is the loss of productivity that comes with it, as it can be leveraged in so many different forms. When people think of Amazon, their minds inevitably drift towards e-commerce and marketing, given the branding, but virtually every industry can make use of it – the NHS, for example, is keen to develop its employees in this regard.
Should organizations be unable to hire enough skilled workers to leverage the benefits of ASW, the natural consequence is that enterprise and innovation will suffer, and the wider economy, not just individual firms, will be wounded as a result. Organizations will also find it harder to keep up to date with the best approaches to cloud security which opens up another issue as usage of this feature continues to become more and more prevalent."
What's the most important lesson the AWS community can learn from these impacts?
"For those in the AWS community, it's important for them to constantly be having conversations with their colleagues and friends about what AWS is and the benefits it can bring to both individuals and organizations. There are plenty of intelligent and similarly skilled people out there who simply haven't heard of AWS or may know of it or parts of it under a different name, who may just need a push in the right direction in order to begin their journey towards certification."
Do you think the AWS skills gap can be bridged and what is the best approach to take when tackling it?
"The gap can certainly be bridged, but there can't be an expected quick fix overnight. Employers and various technical associations need to be pushing awareness of this skills gap and that there are plenty of opportunities for those ready to exploit it. When Amazon themselves are aiming to help around 29 million people globally via free cloud computer skills training, all learners need to bring along is their desire to learn. The rewards for doing so can be lucrative, so taking the time to learn is without a doubt worth it. Making a concerted effort to push the benefits of familiarising oneself with AWS is the way to go in order to incentivize learning such valuable skills."
Want to find out more about careers and hiring trends in the AWS ecosystem?
The Jefferson Frank Careers and Hiring Guide: AWS Edition provides a unique, market-leading insight into the Amazon Web Services community.