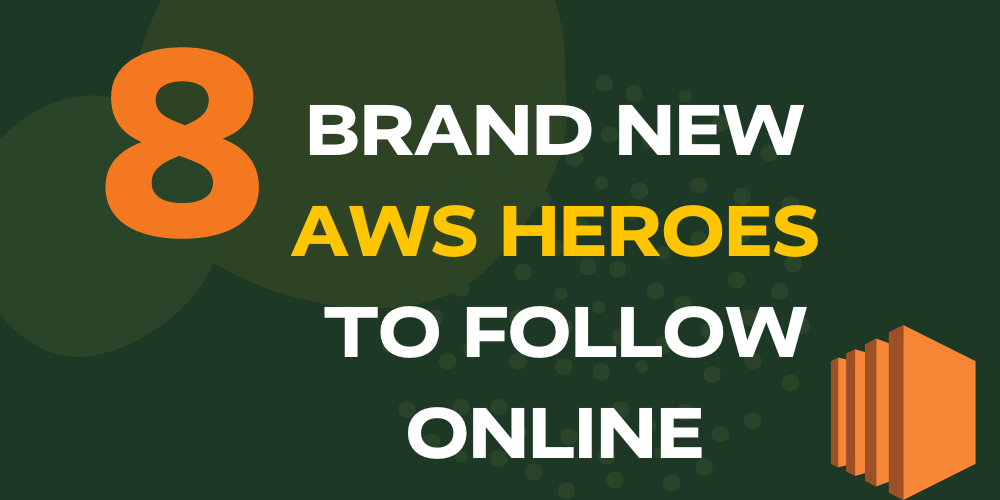 Fall is here, and that means another group of AWS Heroes has been added to the prestigious roster.  
The AWS Hero title is given to AWS professionals around the globe who are not only passionate about the AWS platform, but also about helping others make the most of it. AWS Heroes are cloud experts who generously share their knowledge and enthusiasm with the community, enabling others in the ecosystem to learn and achieve more with AWS technology. 
Whether they create useful technical content, lead community events or groups, advocate for tech on social media, regularly contribute to GitHub, or share their knowledge by speaking at events, an AWS Hero is someone who uses their experience and expertise to help others upskill and solve real-world challenges.  
Currently, AWS Hero titles are given out across seven categories: Community Heroes, Container Heroes, Data Heroes, DevTools Heroes, Machine Learning Heroes, Serverless Heroes, and Security Heroes.  
Given the massive scope and scale of expertise they hold, following AWS Heroes on social media platforms like TikTok, LinkedIn, and X, formerly known as Twitter, is a great way to keep your knowledge about AWS products and services up to date. Many also publish informative and insightful blogs where you can find tips, advice, and how-tos. 
Let's get to know the latest batch of professionals whose great work in the industry has been acknowledged by AWS itself, and discover where you can find them online. 
Unmissable insights and expert advice from across the AWS ecosystem.
Covering certification, salaries, benefits, career tips, and a whole lot more, the Jefferson Frank Careers and Hiring Guide is the ultimate resource for anyone looking to build a rewarding career in AWS. 
---
Community Heroes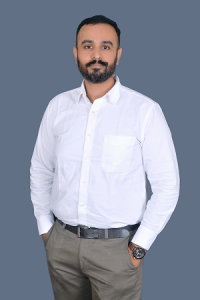 Dheeraj Choudhary 
Maharashtra, India 
A pillar of India's AWS community, Dheeraj Choudhary is a five-time AWS-certified Lead Engineer specializing in DevOps and APIs for AWS.  
With more than a decade of experience under his belt, Dheeraj uses his in-depth knowledge of DevOps to create high-availability architecture and concepts for clients. 
Outside of his career in engineering, Dheeraj is a passionate community leader. As well as heading up Pune's AWS User Group, he regularly organizes meetups, Community Days, and other AWS community activities. 
He's also a prolific educator online, sharing content about AWS and DevOps through his highly informative blog and his popular YouTube channel, which currently boasts over 18,000 followers. The channel features countless videos on everything from upskilling in AWS CloudFormation to optimizing AWS using Lamba.  
---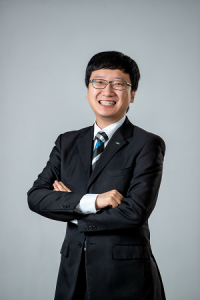 Alex Lau 
Hong Kong 
Alex Lau is a champion of knowledge-sharing with a boundless enthusiasm for helping others build valuable cloud skills. 
A long-time and highly active member of Hong Kong's developer community, Alex has been central to growing the city's network of development professionals to more than 1,000 members. In that time, Alex has organized many annual hackathons for his fellow programmers to learn new skills and tackle challenges. He also founded a coding bootcamp, which has helped many budding developers hone their skills.  
For the past five years, he's hosted a number of AWS workshops within the community in an effort to share best practices and evangelize the importance of cloud skills, including hosting a session at the Hong Kong AWS GenAI Solution Day. This work saw him invited to take the stage at the Hong Kong AWS Summit 2023, where he introduced the latest AWS technologies. 
An expert on all things Full Stack, Mobile, and AWS, Alex shares his know-how through his role as a lead instructor at EdTech institution and AWS Partner Tecky Academy. 
Plus, Alex is a regular contributor to GitHub, sharing tons of useful open-source code for other devs to enjoy. 
---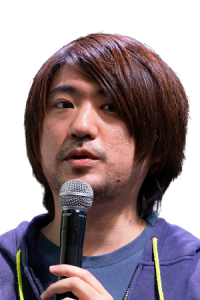 Kazuki Miura
Hokkaido, Japan 
Since joining AWS User Group Japan in 2019, Kazuki has built a reputation as a prolific knowledge-sharer and an outstanding member of Japan's AWS community. 
A specialist in web service development, Kazuki creates and runs VOD and e-commerce services for a television broadcast company—and has been committed to sharing knowledge gained through these experiences for the past several years. 
After getting involved with JAWS-UG, Kazuki went on to join other AWS user groups, including JAWS-UG Sapporo and Media-JAWS, where he works closely with local engineers, particularly those with roles in the media industry.  
His community advocacy has seen him host many events with local JAWS-UG chapters, as well as 20 meetups of the JAWS-UG Sapporo and Media-JAWS groups' combined 1,200 members. In 2019, Kazuki was named an AWS Samurai in recognition of his 17 presentations to various technical communities. 
---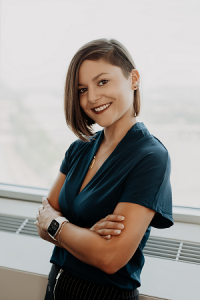 Linda Mohamed
Vienna, Austria 
A ten-year veteran of the tech landscape, Linda's work as a Principal Consultant focuses mostly on cloud technology, process optimization, and Agile development. She also has a particular interest in AI and machine learning, and can often be found experimenting with AI technology and sharing her expertise with the community.  
A regular speaker at tech gatherings, Linda has helped organize 30 AWS meetups to date, in addition to other community events. As co-organizer of a Meetup group with almost 1,500 members, she dedicates her time to making sure such events are inclusive and welcoming to all technologists. 
Linda is deeply committed to supporting women in tech, and advocates for better representation and greater inclusivity in the industry to ensure that everyone's contribution is acknowledged and valued.  
Part of this amazing work has seen Linda named Chairperson for the AWS Community DACH Support Association and earned her a place on the Funding Advisory Board, where she is an active member.  
---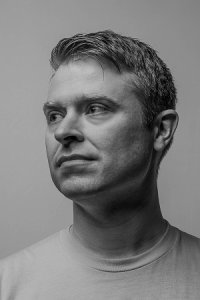 Nick Triantafillou
New South Wales, Australia 
Nick has worked with AWS since 2009, having transitioned into cloud technology after spending over 20 years as a Linux System Administrator. He's now a Cloud Engineer and a tireless educator on all things serverless. 
One of the first course instructors for educational powerhouse A Cloud Guru, Nick has helped over one million students get to grips with AWS fundamentals. He was also the author of the first AWS Certified DevOps Engineer course in the world.  
Since then, he's taken his advocacy and knowledge-sharing to different platforms. Through his TikTok and YouTube channels, @NickExplainsAWS, Nick is attempting to make accessible explainer videos about every single AWS service! 
Offline, he's the founder of the Wollongong AWS User Group and co-founder of the Sydney Serverless Meetup. He's also helped plan and execute other leading tech conferences, including ServerlessConf and ServerlessDays ANZ. 
Despite all these impressive accolades, Nick is probably best known in the AWS community for his annual Christmas light display, which sees him use serverless architecture and 75,000 LEDs to create a dazzling festive light show. 
---
 

DevTools

Heroes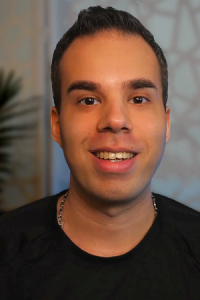 Brian Hough
Boston, USA 
Brian Hough is on a mission to make apps, software and tech fun—and he's doing a great job! As the founder of software engineering firm and media brand Tech Stack Playbook, Brian's content has engaged tens of thousands of programmers and citizen developers. 
Specializing in full-stack development, microservices, MLOps, and Infrastructure as Code, Brian is dedicated to helping others build better using cloud services. His presentations have been showcased by AWS, freeCodeCamp, and NASA, to name just a few, and he's given talks at many tech industry events like AWS re:Invent, AWS Summit New York, Geekle's Worldwide Software Architecture Summit, and DataSaturday. 
Brian's experience speaks for itself. Before founding Tech Stack Playbook, he worked for the Harvard Kennedy School on its American Indian Economic Development project, building 3D exhibits on Google's Arts and Culture platform. He later went on to work at a $60 million blockchain VC fund, create an open-source app to help track COVID-19 symptoms, and win no fewer than five global hackathons.  
A fervent supporter of empowerment and equity in tech, Brian has served as a mentor for the AWS All Builders Welcome Grant Program, among other tech communities. His work aims to make tech accessible to all, and promote the idea that things like coding, cloud, and AI are tools everyone can use to build a better future. 
And he primarily does this by publishing fun, engaging and informative tech-related content across multiple platforms, including Instagram, YouTube, Twitter, and his own blog. Definitely one to hit 'follow' on!
---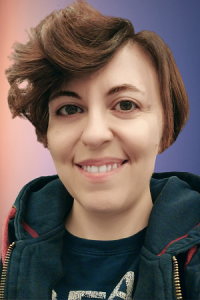 Monica Colangelo 
Milan, Italy 
A Principal Cloud Architect with 15 years of experience in the tech industry, Monica is a keen advocate for automation and operational excellence.  
Through her blog, Let's Make Cloud, she regularly shares her insights and expertise around operations, infrastructure, and DevOps in deep-dive articles that tackle complex scenarios and offer practical, actionable solutions. 
She also publishes a newsletter highlighting emerging trends in cloud tech, DevOps, and architecture, and presents her findings and insights at tech conferences.  
A supporter of women in tech, Monica is a dedicated champion for great diversity and better representation across the sector.  
---
 Serverless Heroes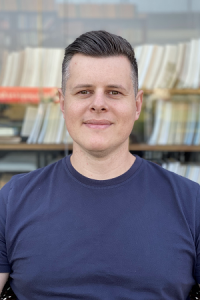 Blumenau, Brazil 
Following in his developer father's footsteps, Evandro began programming at 12 years old, and has since gone on to find his passion in serverless computing.  
A CTO with extensive experience in AI and low-code solutions for SaaS platforms, Evandro has also used his expertise to lead the development of technology within the banking and finance industries.   
His enthusiasm for serverless saw him launch his Sem Servidor podcast in 2020 after he returned home from hosting his first international lecture at ServerlessDays Nashville, inspired to help more people learn about the technology.  
The podcast covers all things serverless, from new developments from AWS to achieving high performance.  
Committed to spreading the word about serverless across his home country of Brazil, Evandro is also the organizer of the first ServerlessDays event in Latin America. 
---
Inspired to level up your AWS career?
Whether you're on the hunt for your next contract or permanent position, find your next exciting AWS role by searching our extensive database of opportunities today.   
Browse jobs now