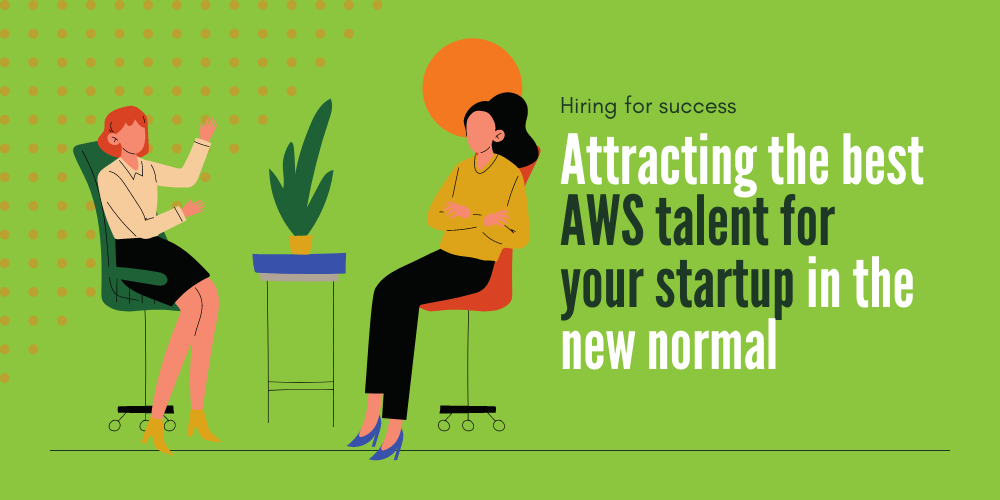 The pandemic shook the foundations of the world and left no industry, no organization, untouched.
As the dust begins to settle and the world looks to start rebuilding its economies, we are in a unique position to decide whether to remake what we had, or construct something new.
After everything we've experienced in the past year, and all the enforced experiments we've undertaken, there's a growing consensus among people across the world that we'd like to hang on to some of the habits we've developed during our respective lockdowns. This is especially true when it comes to our working lives. But what does that mean for hiring?
What does talent acquisition look like in the next normal?
These are significant questions with major consequences, especially for those businesses that live and die by the talent they hire—especially innovative, fledgling companies like startups.
A report carried out by McKinsey found that the coronavirus crisis had the most severe impact on businesses with less than $20 million in annual revenue. With investment drying up and cash reserves running low, many startups had to lay off staff. Since the beginning of the pandemic, it's estimated that three-quarters of startup businesses have had to let go of full-time staff.
But now that the light at the end of the tunnel is getting a little closer and surviving startups are once again looking to map out their long-term growth plans, there comes a new challenge.
A recent study of job seekers by Harvard Business School uncovered a new potential hurdle that could hobble startups' hiring ambitions: risk aversity. Burned by pandemic-related uncertainty, many professionals are eschewing smaller employers in favor of enterprise firms' perceived stability.
The report found that job seekers were aiming their searches towards larger and more mature companies; those that would be most likely to endure economic turbulence. This was especially true of the most experienced and educated professionals, a finding that could result in a potential 'brain drain' for new businesses.
Though understandable, this hesitancy to gamble on startups could be damaging for companies looking to attract the high-value talent they need to move forward. A startup's ability to innovate and grow hinges on its ability to attract great talent, but in uncertain times, it's an unfortunate fact that incumbent organizations have the upper hand just by having more cash in reserve, and thus, a greater air of solidity.
The good news is that valuable talent, particularly those working in tech roles, haven't been completely scared off: 73% of tech talent would consider working for a startup in 2021, according to a study by Talent Works.
So how can startups compete with business behemoths and attract the talent they need to get back on track in this unprecedented landscape?
Show off your committed, people-first culture
Showcase your stability and try to ease candidate concerns about solidity right off the bat. Before starting your hiring drive, make sure you nail down your recruitment and onboarding process so that the whole candidate experience is streamlined, communicative, and highlights how reliable you are as an organization.
On your website's careers section (if you don't have one already, create one) and in your job ads, be clear on your plans. Outline what you've already achieved, what your goals are, and why you're in a position to hire now. Reports state that global venture funding was up 4% year-on-year at the end of 2020, so if you've been able to raise capital lately, say so.
Another critical point to focus on is development. The best candidates in the market today want to evolve in line with their employers. Respondents in the aforementioned Talent Works survey noted opportunities for growth and development and having more involvement in the company among the reasons they'd consider working for a startup over a larger organization. With this in mind, laying out a potential progression pathway for new hires as part of your recruitment collateral will let job seekers know they could have a future with you.
Want more insight into hiring AWS professionals?
The Jefferson Frank Careers and Hiring Guide provides a unique insight into the Amazon Web Services community.
Sell your mission and values
Offering competitive pay and an attractive benefits package is the first step toward attracting great talent, especially at a time of economic insecurity. That said, candidates cite working for an employer that shares their values and is making a difference in the world as more important than ever.
According to iHire's 2020 Core Values in the Workplace Survey, more than 75% of respondents said it is "very important" to work for a company with a set of core values.
While established organizations might have deeper pockets, a startup can use its newness to its advantage if it gets its employer branding right.
Working for a smaller firm often means a chance to get more involved with the business's inner mechanisms, do more impactful work, and contribute to the company's calling. Pitching these benefits and putting your individual values front and center goes a long way toward attracting the kind of candidates who'll make a real impression on your company.
Purpose and self-rule are often underrated incentives that can attract the most innovative talent. As a startup, you are agile enough to be able to offer employees room to create, transform, and direct their own priorities. Take Atlassian, for example; their ShipIt Days offer employees 24 hours to tackle whatever project they want. The concept was popularized by Daniel Pink's book 'Drive', in which Pink theorizes that traditional carrot-or-stick motivators are far less effective than fundamental motivators like autonomy, mastery of their craft, and contributing to something that has meaning.
So start by asking yourself: what can your startup offer that other firms can't? What will candidates gain by joining you on your mission? Whatever values you pitch to candidates, be honest; not only will misrepresenting your employer brand result in a poor culture fit, but it'll do lasting damage to your ability to hire long into the future.
Embrace—don't just accept—the new world of work
Another advantage startups have over goliath organizations is agility. Startups are well-positioned to pivot fast, making them both resilient and responsive to changes in the wind.
The world experienced a different way of doing things during the pandemic, and now many professionals are keen to see a more permanent shift toward remote and flexible working.
Yes, employees want stability. But they also want flexibility, balance, and trust. Startups have always tended to be at the forefront of forward-thinking workplace policy, and now they have the chance to use that to their benefit by not only accepting but championing these new norms.
As a nimbler, younger company, you can be the change that employees want to see; you can react and adapt faster, and be more progressive with your policies without being hampered by a vast headcount or reams of corporate red tape.
A recent Gartner survey found that HR leaders 90% plan to allow employees to work remotely at least part-time after the COVID-19 vaccine is rolled out. Almost two-thirds stated that their company would maintain some aspect of flexible working too.
This widening adoption of flexible work policies means that you need to go one step further to differentiate yourself as an employer. Don't just offer flexibility; encourage it. Ensure your employees aren't afraid to use these policies to their benefit and that their freedom to work in a way that best suits them isn't just an empty promise, as often becomes the case in bigger organizations.
Fish from new ponds
As the economy reopens, there'll be many people looking for new opportunities, but that doesn't mean you should wait on the sidelines for talent to come to you. With the Great Rehire on the horizon, startups will be up against enterprises in the battle for talent, with competition all the more fierce in sectors like tech, where skills shortages are already causing issues.
Your agility can again work in your favor here. Long recruitment processes are the enemy of great hires, so move fast, and be creative when sourcing talent.
Here's where whole-heartedly embracing remote and flexible working comes into play once more. Promoting these policies doesn't only you more appealing—and competitive—as an employer, it also opens up a whole new world of talent. By focusing on the results rather than how, when, and where your employees work, you remove barriers that can prevent diverse pools of applicants from joining your business. Plus, empowering people to work remotely means you can recruit talent from anywhere in the world, eliminating geographic restrictions on who can apply.
Look to new streams of talent; bigger firms often have partnerships with schools and colleges to access fresh talent, and there are a whole host of ways you can develop your pipeline in a similar way. Connect with relevant user groups, clubs, and sector networks, both in your local area and online. Support groups that help people upskill in your industry. Embrace alternative sources of talent like cross-training schemes.
Stepping away from LinkedIn and laying the groundwork to build relationships with potential candidates will not only help you source great talent now, but it'll also position your startup as an engaged, desirable employer with an eye on the future.
Take all the help you can get
As the economy recovers, the world needs startups to succeed. There's help out there, so make sure you take advantage of it. Schemes like AWS Activate can help bootstrapped and funded startups access the infrastructure, support, and even the talent they need to thrive.
As well as enjoying AWS credits and support, Activate members can also make use of exclusive discounts, credits, free trials, mentorship opportunities, and educational content from approved vendors through the AWS Activate Console.
Hiring the right people is crucial to any startup's success, and Jefferson Frank's specialist startup team can help connect startups with experienced and dedicated candidates to get the job done.
Find out how Jefferson Frank can help your startup hire the best talent.
Check out our exclusive services for AWS Activate members.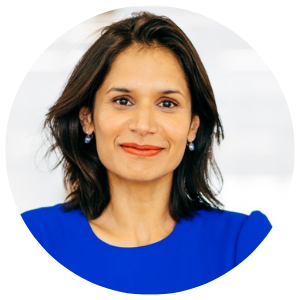 Dal Bamford is Chief Customer Officer at Jefferson Frank. Dal joined the company in July 2020 having worked in the technology sector for 19 years. Her previous role as Chief Customer Officer (UKI) at Salesforce saw the Oxford graduate work with senior leaders across the business spectrum to help them transform their companies. Prior to her time with Salesforce, Dal spent 13 years with digital foundation specialists Alternative Networks, and more recently volunteered as a Social Media Advocate with The Trussell Trust – an organization that aims to tackle poverty and hunger in the United Kingdom.