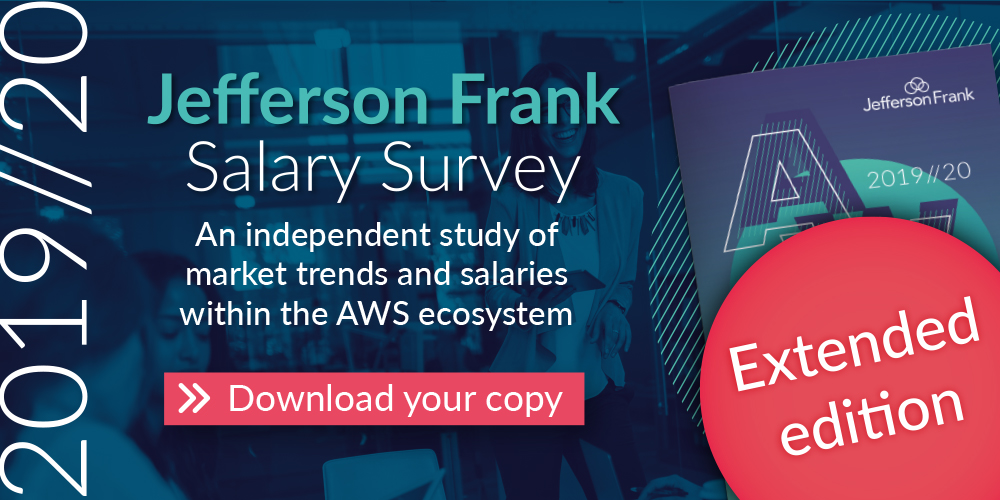 The report for AWS professionals,
by AWS professionals.
Packed with over 60 pages of insights, stats, and commentary, the Jefferson Frank Salary Survey is the ultimate guide for anyone working with Amazon Web Services products.
If you're an employer or hiring manager, use our report to benchmark your team's salaries and set budgets for the next financial year. If you're a professional working in the AWS environment, we'll tell you how much you should be earning, what certifications and technical skills you need to succeed, and much more.
Our new extended edition also explores key factors that could increase your earning potential, what's important when choosing a cloud service provider, the long-term impacts of outsourcing development to other countries, and how to get the most out of remote working.
Key Findings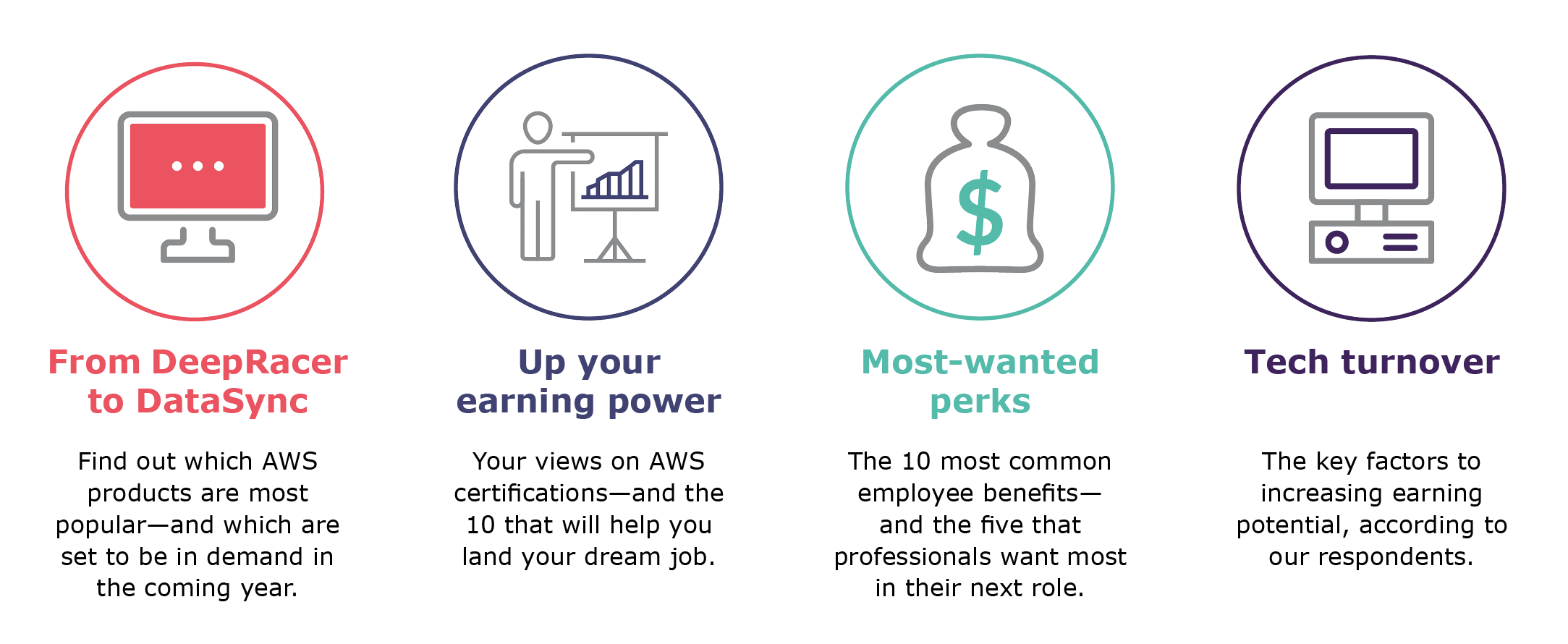 Survey Demographics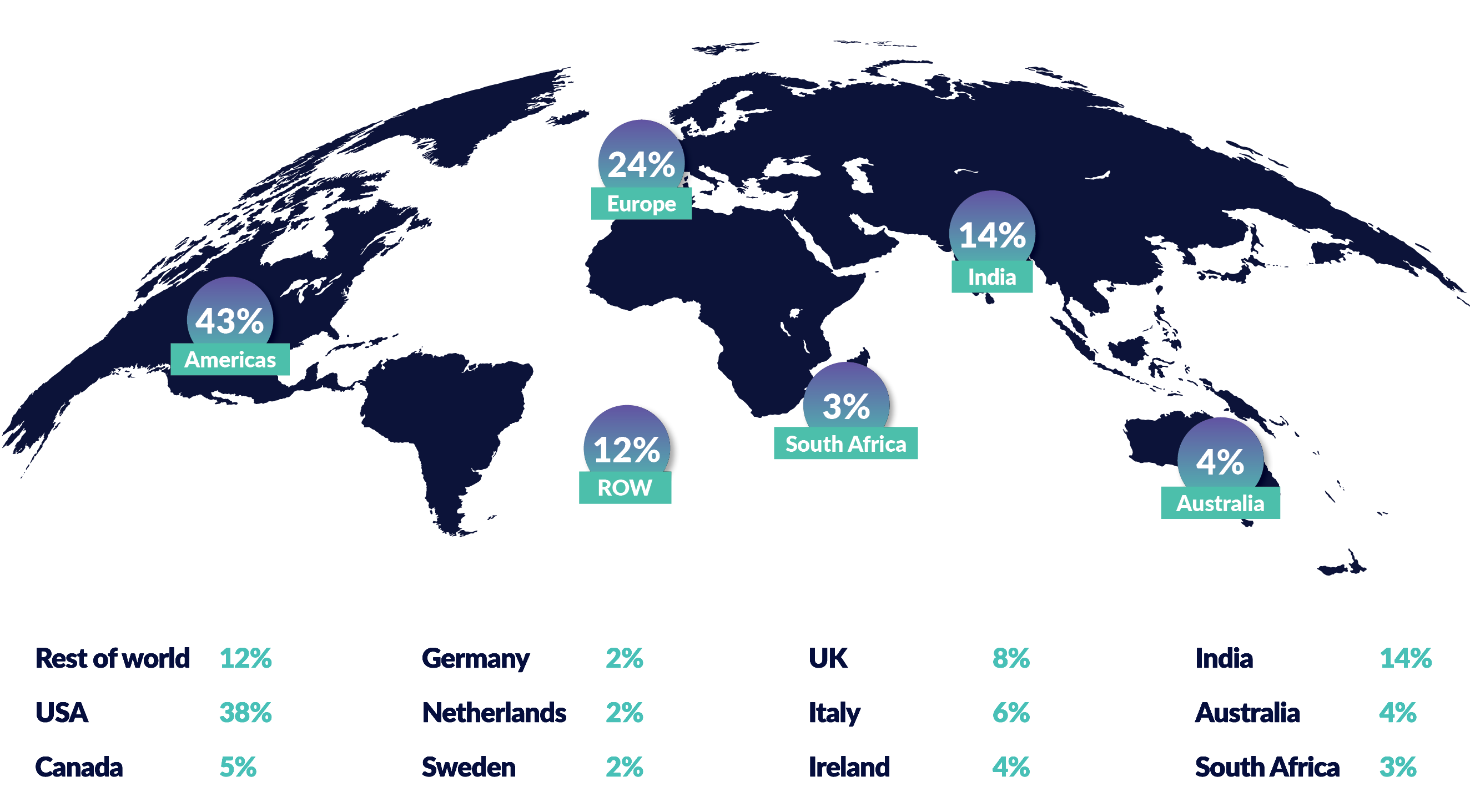 Most Popular AWS Certifications

Just over half of our respondents were AWS-certified, with a further 26% currently working towards accreditation. 50% of our respondents reported that their employer paid for their certifications in full.
Employee Perks & Benefits

The most desired work perks among respondents were bonus (32%), certification exam vouchers (27%) and four weeks or more of paid time off (26%). Interestingly, more women (38%) than men (24%) counted the ability to attend industry events and conferences among their dream perks.
Influencers
Where do AWS professionals get their news and views?
About Jefferson Frank
Jefferson Frank is the AWS recruiter of choice. We work with AWS professionals worldwide to find the perfect employer to match their skills and career goals, with teams specializing in Big Data, DevOps, IaaS/PaaS and security. We're part of the award-winning Frank Recruitment Group that has worked with over 30,000 businesses globally, and have a proven track record servicing the AWS permanent and contract recruitment market.
Download the Report
The Jefferson Frank Salary Survey provides a unique insight into the Amazon Web Services community. Complete the form below and receive your PDF report in seconds.
About this Report
This salary survey report is based on over 86,000 data points including survey responses, internal placement data, and jobs registered with Jefferson Frank in the last 12 months.
Each response to the salary survey has been validated using robust statistical analysis and automated data validation rules in order to be included in the results. Any data profiles that do not pass our validation rules and statistical analysis, or that are deemed questionable, incomplete, or duplicate were removed in order to provide meaningful results.
The level of seniority for permanent salaries is split into junior, medium and senior, and is based on years of experience working with Amazon Web Services products. Individual salary information from survey responses is used solely for benchmarking purposes. Personal salary information will only be used in an anonymized way and is not in connection with any individual role or hiring decision.