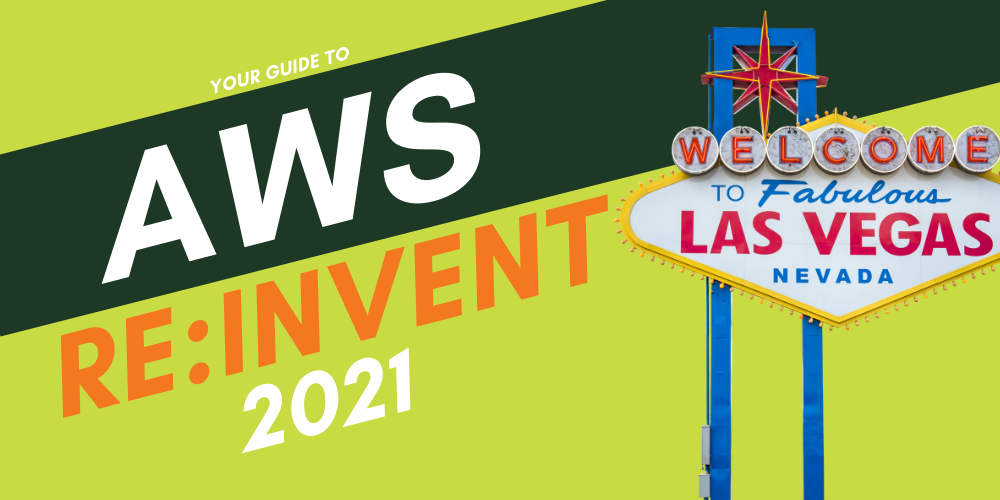 The biggest party in the cloud tech calendar is back. Here's everything you need to know about AWS re:Invent 2021.
After going virtual in 2020, the global Amazon Web Services community will once again be gathering in person later this year to learn, share, network, and play at one of tech's largest conferences.
It's going to be a big one: not only will it be the first "real life" re:Invent since the advent of the COVID-19 pandemic, it'll also be re:Invent's tenth anniversary.
To help you get to grips with this sprawling and unique event, we'll be rounding up all the essential details you need to plan your re:Invent 2021 experience.
Plus, we'll look at some key sessions on the agenda by topic, and give you the lowdown on the really important stuff like how to get involved with the annual wing eating contest or take part in a spot of office chair racing.
---
Jefferson Frank AWS Careers and Hiring Guide 
On top of everything else to see and do at re:Invent 2021, we'll be launching our brand new AWS Careers and Hiring Guide, packed with market trends, culture, and salaries.
Download your copy of the 2020 report
---
AWS re:Invent 2021 FAQ
What is AWS re:Invent?
Okay, first things first: AWS re:Invent is a massive learning conference organized every year by Amazon Web Services.
Packed with keynote announcements, training opportunities, and thousands of technical sessions, re:Invent is a chance for the global cloud computing community to find out the latest news from AWS HQ, brush up on their skills, and take valuable insight back to their teams and businesses.
What date is re:Invent 2021?
The dates for re:Invent 2021 are Monday 29 November – Friday 3 December 2021.
Most attendees aim to get to the event the day before, though, as the festivities begin late Sunday night with a "pep rally" known as Midnight Madness.
AWS re:Invent proper starts on Monday, kicking off four-and-a-half days filled with sessions, labs, keynotes, and more parties.
Where is re:Invent 2021?
This year's re:Invent will take place in Las Vegas, Nevada.
If you can't get to Vegas, you can still register to attend virtually; you'll be able to livestream keynotes and leadership sessions, while breakout sessions will be offered on-demand after the event.
Given the massive number of expected attendees and the sheer size of the agenda, the bulk of re:Invent's activities will take place across a "campus" of locations, made up of several Las Vegas Strip hotels:
Mandalay Bay
MGM Grand
The Venetian
Caesars Forum
Wynn
There's also bookable meeting space available at Encore.
Attendees will need to hop between venues to take in everything re:Invent has to offer, and cross-campus shuttles are provided all through the day.
How much do tickets for re:Invent 2021 cost?
Full conference passes for re:Invent 2021 are $1,799. You can't buy day tickets; AWS event registration is an all-or-nothing deal.
This pass allows access to all keynotes, sessions, and hands-on labs, the Expo Hall, the Quad, and the Developer Lounge.
It covers ­the entertainment side of the event too, including the welcome reception, after-hours events, and the re:Play party.
Food is also included; pass holders will be served breakfast, lunch, and snacks on the main conference days.
Are there any official re:Invent 2021 hotels?
Yes, there are two types of official partner hotels for re:Invent: those where re:Invent activities are taking place, and those offering accommodation only.
Both of these hotel types will offer discounted rates to those registered for re:Invent.
The hotels hosting re:Invent activities—known as "campus" hotels—are:
Mandalay Bay
MGM Grand
The Venetian
Caesars Forum
Wynn
Encore
Of course, the "campus" hotels offer the greatest convenience and proximity to everything that re:Invent offers, plus those staying at campus hotels will be able to take advantage of re: Invent's free shuttle service between campus venues.
These campus locations tend to get snapped up fairly quickly, but those staying at "sleeping only" hotels will still get discounted rates and will be able to use the shuttle service to get to and from re:Play.
If you are staying "off-campus", make sure you factor in alternative travel arrangements to get between venues.
The "sleeping only" hotels are:
ARIA
Bellagio
The Cosmopolitan
Delano
Flamingo
Harrah's
The Linq
The Mirage
Signature at MGM Grand
Treasure Island
How do I get to re:Invent 2021?
With events taking place across five venues, AWS provides a free shuttle that can ferry attendees between locations. This is to help you fit as much as possible into your conference schedule.
The shuttle buses will run all day throughout the conference, taking direct routes between all campus hotels.
You'll be able to check estimated travel times between venues in real-time during the event via the re:Invent mobile app. All you need to use the re:Invent shuttles is your conference badge.
There'll also be shuttles to and from campus venues and sleeping-only hotels to get attendees to and from re:Play at the Las Vegas Festival Grounds.
Given how close together some of the campus venues are, the shuttle will only run between locations that are a fair distance apart, but re:Invent Ambassadors will be posted along walking routes to point you in the right direction.
What band is playing at re:Play this year?
The headliner for re:Play hasn't been announced yet, but you can expect a big name to be confirmed for 2021 before long.
Is there an agenda for re:Invent 2021?
So far, just a high-level agenda showing how the days will be broken up into sessions has been announced.
---
Take the hassle out of job hunting.
Register with us, and we'll get to work looking for jobs that match your experience and your requirements.
---
What are the best re:Invent 2021 parties?
AWS re:Invent is famous for putting as much into its entertainment offerings as it does its training and learning opportunities. Attendees work hard and play hard, so expect to be spoiled for choice when it comes to quirky and fun things to do when the day is done.
We'll be adding details of the best parties and social events for 2021 in the coming months.
Midnight Madness
Sunday 28 November| 10PM – Midnight | The Venetian
Touted as a pre-event pep rally, Midnight Madness is a collection of games and activities designed to welcome AWS enthusiasts to re:Invent in style.
Past events have hosted collective air band "performances", Amazing Race-style scavenger hunts, and re: Invent's famous chicken wing eating contest, Tatonka, alongside marching bands, conga lines, street performers, food, and drinks through to the stroke of midnight.
Welcome Reception
Monday 29 November | 4:00PM – 7:00PM | The Venetian/Mandalay Bay
The Welcome Reception is your chance to find out everything you need to know about the week ahead, get oriented, and meet your fellow AWS professionals.
Restaurant Receptions
Tuesday 30 November, Wednesday 1 December | 6:00PM – 8:00PM | The Venetian/Caesars Forum
These vibrant networking receptions enable attendees to meet peers from across the tech world and connect on a huge range of topics.
re:Play
Thursday 2 December | 7:30PM – Midnight | Las Vegas Festival Grounds
This is the big one: the party to end all parties. A wrap party, an EDM concert, and an interactive extravaganza, re:Play is your chance to break out the glowsticks and drink and dance the night away with your fellow techies.
If you're not a dancer, don't worry—there'll be dodgeball and office chair racing tournaments to take part in, too if sports are more your thing.
Who are the speakers for re:Invent 2021's keynotes?
Adam Selipsky is the CEO of AWS, and previously led AWS Marketing, Sales, and Support for 11 years. Before rejoining AWS in 2021, Selipsky was President and CEO of Tableau Software, leading Tableau through its acquisition by Salesforce.
Peter DeSantis is the Senior Vice President of AWS Global Infrastructure and Customer Support, leading the AWS teams responsible for designing the data centers, servers, and network that underpin AWS services and for deploying and operating this infrastructure worldwide.
Dr. Werner Vogels is Chief Technology Officer at Amazon.com. He's responsible for driving the company's customer-centric technology vision and is one of the forces behind Amazon's approach to cloud computing.
Swami Sivasubramanian is Vice President at AWS, heading up all Amazon AI and machine learning services and leading on all aspects of machine learning, from ML frameworks and infrastructure, to Amazon SageMaker and AI services.
Sandy Carter is Vice President for Worldwide Public Sector Partners and Programs at AWS, and is responsible for driving next-generation partnering and evolving partner models to intensify partner innovation and AWS Cloud adoption.
Doug Yeum is Head of AWS Partner Organization and has 20+ years of work experience in the US and Asia-Pacific as a senior executive for a global technology company, CEO of a startup, strategy consultant, and financial analyst.
re:Invent 2021 agenda
Once the full agenda is released, we'll be detailing a few of our top picks to get your schedule started.
---
More AWS talent than anyone else.
Take a look at our database of pre-screened AWS professionals and take the first step toward landing the best administrators, developers, and consultants in the market.
---
What are AWS professionals looking forward to most about re:Invent 2021?
There may not be many confirmed session or keynote details to get excited about just yet, but re:Invent's return is already hotly anticipated in the AWS community.
We asked a few AWS professionals what they were most looking forward to about this year's event.
---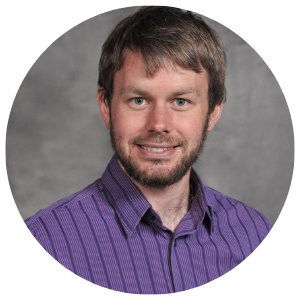 A seven-time AWS certified, and an ex-Amazon veteran of the software industry, Trevor Sullivan currently works as a full-time software trainer with CBT Nuggets. has published over 200+ articles and 60+ technical training videos online, and has held positions including Founder, Engineer, Consultant, and Solutions Architect (Sales).
---
What new announcements are you expecting or most excited about this year's event?
Some of my favorite announcements are around container services in AWS. Containers make the deployment of software drastically easier than installing and managing software on virtual machines. Additionally, containers are a cloud-agnostic deployment mechanism, which in turn makes multi-cloud a reality. I'm eager to see continued improvements in container technology, to make the lives of DevOps engineers easier.
Whose keynote are you most looking forward to hearing?
I'm always excited to hear Dr. Werner Vogel, as he brings a unique energy to new AWS cloud announcements. Whenever Werner delivers a presentation, he does it with confidence and excitement, and that feeds the crowd to imagine new possibilities in software development and deployment on the cloud.
How do you feel about re:Invent being an in-person event instead of virtual?
I attended re:Invent in 2019 as a representative of an AWS Premier Partner, Stelligent. During this period, I met tons of great people I wouldn't have met if the event were virtual. While virtual events allow a much larger audience, the value of in-person interactions cannot be beaten.
Did you attend last year's event? What was your favourite thing about it?
I didn't attend re:Invent 2020 event, but I regularly refer back to the re:Invent 2020 videos on YouTube. They contain a plethora of information that's useful to anyone building applications on the AWS cloud.
---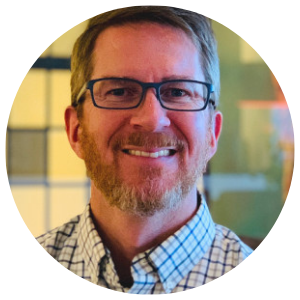 Rob Koch is an AWS Data Hero, Containers and Microservices Technical Lead at S&P Global, and one of the community leaders of DeafintheCloud.com. He helps drive cloud-based architecture, blogs about migrating to the cloud and use of Lambdas, and loves to talk data and event-driven systems. Rob's ultimate goal is to help the community understand the benefit of migrating to the cloud and leveraging "cloud-native" and "serverless" technologies.
---
What are you looking forward to seeing at this year's event?
The sentimentalist in me would like to see Andy Jassy hand off the figurative baton to the new AWS leader Adam Selipsky in person; after all, Andy has been running AWS since its inception.
Then again, Andy may not want to steal Adam Selipsky's time in the spotlight. At the moment, I would say anything goes since there may be more organizational shuffling and posturing within AWS, and at Amazon too, that goes with leadership changes.
I would add that I hope there'll be more of a focus on hybrid and multi-cloud solutions since businesses are risk-averse and would want to diversify their infrastructure.
Because the new AWS leader comes from a company that provides a great visualization tool, I do wonder if, in the future, there'll be a larger focus on visualizations and intelligence centering around QuickSight. I can imagine seeing more visualization features provided in the various AWS products, such as all the database and analytics products, CloudWatch, and Fargate, while providing a more intelligent decision-making toolset around serverless technologies.
How do you feel about it being an in-person event instead of virtual?
This should be a fun re:Invent this year. It'll probably be one of the first conferences most of us attended in over a year and a half. We've all been remote working for more than a year, and most offices are now re-opening in hybrid mode or going full-remote. It's likely we'll be interacting with our AWS peers first before the office is. Re:Invent will be a great opportunity to interact with like-minded individuals again and start bringing ideas back to the workplace again.
Want key career and hiring insights from the AWS community?

Find out the latest salary averages, key industry insights, and invaluable career and hiring advice for organizations building AWS teams across the world with the Jefferson Frank AWS Careers and Hiring Guide.