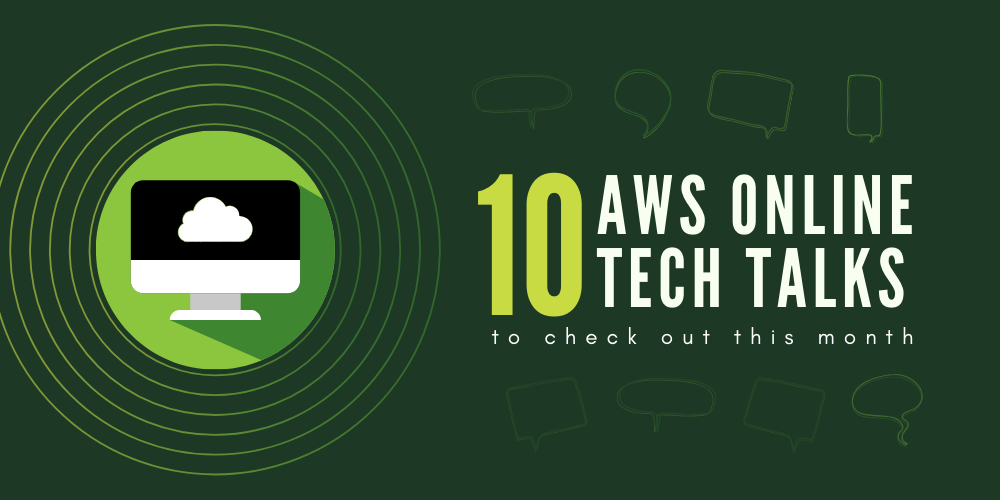 Many great tech events and user groups are being put on the backburner right now, but that doesn't mean you need to fall behind on the latest AWS news or miss out on great personal development opportunities.
AWS has been producing and sharing webinars with its community for more than a decade, and there's never been a better time to shine a light on this fantastic resource.
Throughout March and early April, AWS has a plethora of online tech talks for you to enjoy from the comfort of your own home office/couch.
These live-streamed presentations will see leading AWS solutions architects and engineers share their knowledge across a range of topics and expertise levels, ensuring there's something for everyone to get their teeth into.
The talks will be a mixture of feature-specific technical deep dives, live demos, customer case studies, and live Q&A sessions with AWS experts.
All of these sessions are free, and if you can't watch them as they happen, you can access recordings and slides later on AWS's On-Demand Portal (all start times are Pacific Standard Time, so don't forget to adjust to your time zone accordingly.)
A note on AWS learning levels: AWS splits all its content into levels, depending on how technical and in-depth the session will go, beginning at Level 100 for beginners, up to 400 for experts. Most of these webinars sit at the 200 – 300 level, covering introductory and advanced topics.
There are already more than 25 webinars scheduled to take place between March 23 and April 3, so you're bound to find at least one that piques your interest. Here's our pick of upcoming AWS tech talks to give you an idea of what's on the cards.
To see the full schedule of upcoming talks, visit the AWS news blog.
Build and Deploy Full-Stack Containerized Applications with the New Amazon ECS CLI 
March 23, 2020 | 9:00 AM – 10:00 AM
Level 200
​In this webinar, you'll learn how to build, deploy and operate containerized apps using the new ECS CLI V2  service; an interactive tool that deals with all the infrastructure and resources you need to implement a containerized app.
David Killmon, Senior Software Dev Engineer, and Software Engineer Efe Karakus will demo the tool, showing you how to deploy a DockerFile to a public endpoint with a single command using Amazon ECS and AWS Fargate, deploy your application to multiple environments, and deliver your application with a CI/CD pipeline.
This is a must-watch for Developers, Software Engineers, DevOps Engineers, and anyone interested in ECS.
Register
---
What kind of salary increase can you expect once you're certified?
Find out the latest salary averages for AWS professionals across the world with the Jefferson Frank Salary Survey; the ultimate guide for anyone looking to build a rewarding career in AWS.
Download the survey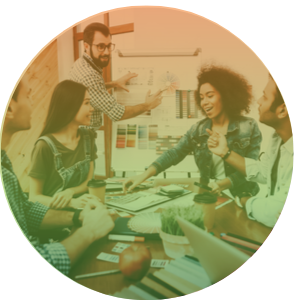 ---
Optimizing Lambda Performance for Your Serverless Applications
March 30, 2020 | 9:00 AM – 10:00 AM
Level 300
Using AWS Lambda? This overview of Lambda best practices is for you.
In this session, you'll hear from Senior Developer Advocate James Beswick about how to fine-tune the performance of Lambda and improve your throughput, reduce latency, and keep costs down.
James will run you through some of Lambda's newest optimization features, like better VPC networking and Provisioned Concurrency. He'll also tackle misconceptions about cold starts and their impact, and cover how to make the best architectural decisions to ensure top performance.
Register
How to Build Scalable Web Based Applications for Less with Amazon EC2 Spot Instances 
April 2, 2020 | 1:00 PM – 2:00 PM
Level 300
​Amazon EC2 is chock full of compute instances to suit a wide range of use cases: in this webinar, you'll find out how to leverage these options for maximum cost efficiency.
Principal Developer Advocate Chad Schmutzer will explain how to leverage the full scale of EC2, and provision and scale infrastructure as cheaply as possible by utilizing different EC2 purchase options alongside one another.
You'll also find out how to streamline the launch of large scale workloads and optimize web-based app running on Amazon EC2 while ensuring you have enough resource to handle peak demand.​
Register
Accelerate Your Analytics by Migrating to a Cloud Data Warehouse 
March 27, 2020 | 11:00 AM – 12:00 PM
Level 200
​An organization's data is incredibly valuable; the more effectively you can analyze that data, the more benefit you'll derive from it.
Cloud databases can transform the way you house your data, making it quicker and easier to access and evaluate. In this webinar, Global Business Development Manager Dilip Kikla and Principal Data Warehouse Specialist Matt Scaer will explain how you can supercharge your analytics with a little help from an AWS cloud data warehouse​​​.​
The pair will focus primarily on Amazon Redshift, one of the fastest and more cost-effective data warehouse options out there.
They'll demo some of the tools that you can use to migrate your data to the cloud quickly, and offer tips on how to plan a migration, how to scale your warehouse, how to deliver insights quickly, and how to get the most out of hosting your data in the cloud.
Register
A Customer's Perspective on Building an Event-Triggered System-of-Record Application with Amazon QLDB 
March 31, 2020 | 1:00 PM – 2:00 PM
Level 300
​If you haven't had a chance to get up close and personal with Amazon's ground-breaking new Quantum Ledger Database service yet, this is your chance.
An immutable ledger database that allows users to create an auditable system of record, QLDB makes it easy to build cryptographically verifiable audit logs, and maintain the integrity of data.
This session will see Matt Lewis, AWS Data Hero, and Chief Architect of the UK's driver licensing agency the DVLA, showcase the organization's Event-triggered System of Record Application that was built using with Amazon QLDB​.
Matt will share details of the organization's use case for QLDB, why it's trialing the service in its bid to move its traditional database to the cloud, and the event-driven architecture behind it.
Register
Monitoring Serverless Applications Using CloudWatch ServiceLens 
March 25, 2020 | 1:00 PM – 2:00 PM
Level 200
​In an age of complex applications and distributed services, it's more important than ever to have access to a concise, real-time overview of your app stable.
That's where AWS's CloudWatch ServiceLens comes in. In this session, Principal Product Manager Sudeeptha Jothiprakash and Senior Product Manager Dhruv Sood offer an introduction to ServiceLens and showcase how it can help users visualize and gain insight into the performance of their microservice applications from a single interface.
You'll find out how to get an overview of latencies and spot performance bottlenecks, correlate metrics, logs and traces, and how to troubleshoot ServiceLens.
Register
How a U.S. Government Agency Accelerated Its Migration to GovCloud 
March 25, 2020 | 9:00 AM – 10:00 AM
Level 300
If you're planning a migration to the cloud, it's always handy to learn from others who've taken the leap before you.
In this webinar, you'll find out how a United States government agency fast-tracked the shifting of 200 of its VMs to GovCloud with the help of AWS's CloudEndure Migration solution.​​
Hear from Partner Solution Architect Jonathan Trelles, as well as tech leadership from Credence Management Solutions, about how the agency used the automated solution to lift and shift five applications, 200 virtual machines, and 300 TB of data to AWS in less than 20 weeks.
They'll share best practices and top tips on how to mitigate risk during a large-scale migration and explain how they solved the technical challenges that they faced along the way.
Register
Enterprise Transformation: Migration and Modernization Demystified
April 2, 2020 | 11:00 AM – 12:00 PM
Level 200
​When you're an enterprise-level organization, digital transformation can be a complex and challenging undertaking. What's the best way for your business to innovate? Migrate? Transform? Modernize?
Two AWS enterprise modernization experts—Senior Product Manager Kalpan Raval and Technical Leader Ajit Zadgaonkar—explain the scope of and differences between these three similar but often misunderstood methods.
Find out about the pathways that you can take to each of these initiatives, and discover some patterns that you can use to get started on your journey.
Register
Bring the Power of Machine Learning to Your Fight Against Online Fraud 
March 26, 2020 | 11:00 AM – 12:00 PM
Level 200
​Cybercriminals and digital bad actors are stepping up their game. In the fight against hacks and online fraud, machine learning can be a vital tool.
This talk will cover how you can take advantage of machine learning techniques to spot fraudulent activity faster, so you can waste no time in stopping it in its tracks.
Amazon Fraud Detector is trained on 20 years of fraud detection expertise. It uses sophisticated machine learning algorithms to autonomously detect shady activity like fake accounts and payments made using stolen credit cards.
In this deep dive, you'll hear some use cases for Fraud Detector, find out how it's being used to help real AWS customers, and learn how to get started.
Register
How to Train and Tune Your Models with Amazon SageMaker
April 2, 2020 | 9:00 AM – 10:00 AM
Level 300
Want to learn how to create better machine learning models? Applied Scientist Nathalie Rauschmayr will explain how Amazon SageMaker can help by offering all the tools you need to fine-tune and fix up your models.
Find out how the tool enables you to produce higher quality models, manage iterations, and automatically capture metrics in real-time to make the process of training your models smoother and faster.
Register
Looking to take your AWS career to the next level?
Register today and let our AWS staffing experts match you with the perfect role.