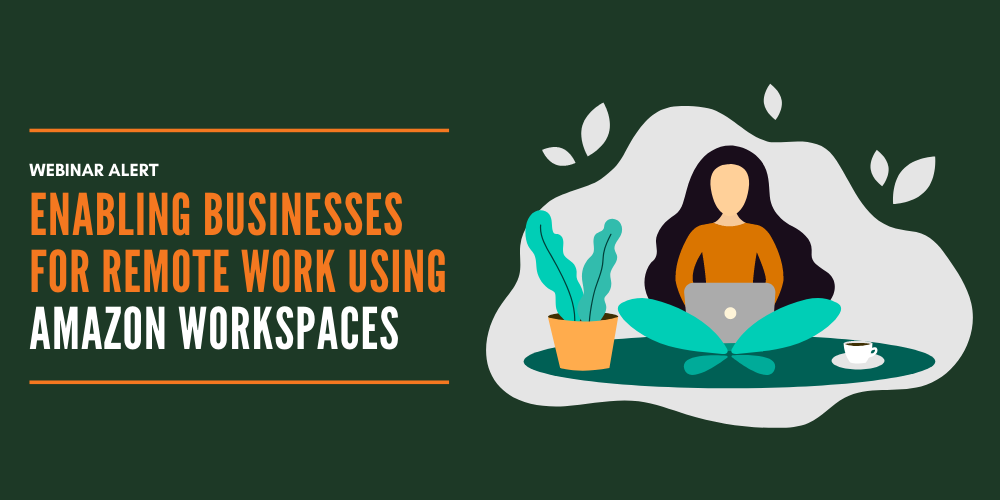 If you're one of the many businesses trying to equip your staff for remote working due to the worldwide workplace shutdown, this webinar could be just the thing you need.
This week, AWS, Jefferson Frank and AWS Advanced Consulting Partner Coda will be hosting a free webinar on how you can use Amazon WorkSpaces to remote enable your business fast.
Recent events have driven a lot of organizations to look at optimizing or implementing infrastructure to ensure their operations and their employees can continue working as close to normally as possible.
Whether that means enabling remote work, automating processes, or adopting additional cloud services, organizations that strive to become more agile and focus on modernizing existing systems are the ones that will achieve longevity even in uncertain times.
To overcome the mounting challenges in today's business landscape, businesses need to provide tools to help their workforce be productive, provision the hardware and software needed to support remote employees, and, at the same time, maintain security, compliance, and IT support policies.
That's where Amazon WorkSpaces can help. The service eliminates the complexity of managing hardware inventory, operating systems versions and patches, and Virtual Desktop Infrastructure so you can simplify your desktop delivery strategy.
By using Amazon WorkSpaces, businesses can roll out a fast, responsive desktop that their employees can access anywhere, anytime, from any supported device.
In this free, Zoom-based webinar, Coda will talk you through how this managed, secure Desktop-as-a-Service solution can help you deliver frictionless remote working across your organization quickly.
The details:
What: Enabling businesses for remote work using Amazon WorkSpaces
When: Thursday, April 9, 2020 | 11 am ET
Who: Ryan Smith, Coda Global