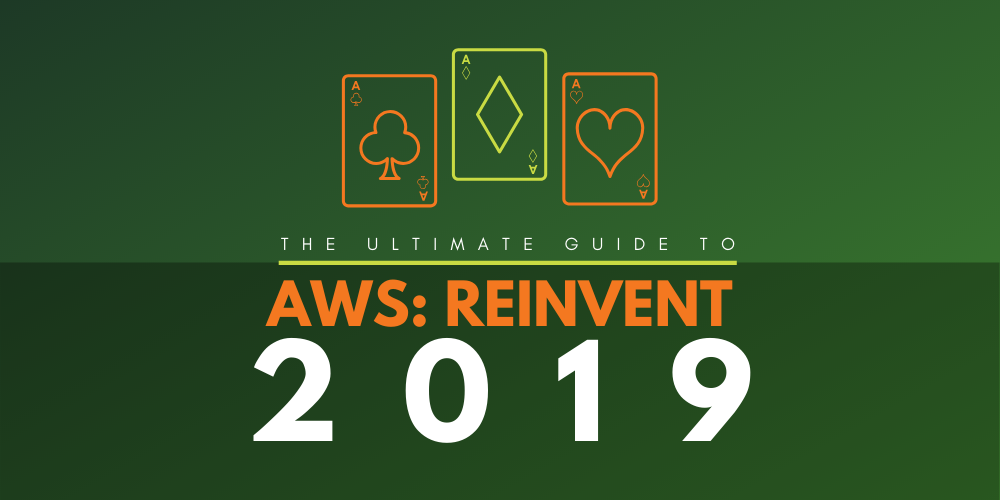 The biggest party in the cloud tech calendar is back. Here's everything you need to know about AWS re:Invent 2019.
This December, the global Amazon Web Services community will once again be gathering to learn, share, network, and play at one of tech's largest conferences.
To help you get to grips with this sprawling and unique event, we've rounded up all the essential details you need to plan your re:Invent 2019 experience.
Plus, we look at some key sessions on the agenda by topic, and give you the lowdown on the really important stuff like how to get involved with the annual wing eating contest or take part in a spot of Quidditch (no, really).
Looking for the biggest news from AWS re:Invent 2019? We've rounded up all the key announcements for you right here.
---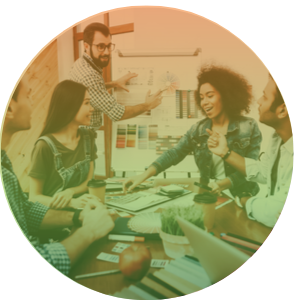 Jefferson Frank AWS Salary Survey 19/20 launch
On top of everything else to see and do at re:Invent 2019, we launched our brand new AWS Salary Survey, packed with market trends, culture, and salaries. Get your free copy today!
---

AWS re:Invent 2019 FAQ
What is AWS re:Invent?
Okay, first things first: AWS re:Invent is a massive learning conference organized every year by Amazon Web Services.
Packed with keynote announcements, training opportunities, and more than 2,500 technical sessions, re:Invent is a chance for the global cloud computing community to find out the latest news from AWS HQ, brush up on their skills, and take valuable insight back to their teams and businesses.
What date is re:Invent 2019?
The dates for re:Invent 2019 are December 2–6, 2019.
Most attendees aim to get to the event the day before, though, as the festivities begin late Sunday 1 December night with a "pep rally" known as Midnight Madness.
AWS re:Invent proper starts on Monday, kicking off four-and-a-half days filled with sessions, labs, keynotes and more parties.
Where is re:Invent 2019?
This year's re:Invent—the seventh since the launch of the conference in 2012—will take place in Las Vegas, Nevada.
Given the massive number of expected attendees (55,000 AWS enthusiasts attended last year) and the sheer size of the agenda, re:Invent activities will take place across a "campus" of locations, made up of six Las Vegas Strip hotels:
MGM Grand
Aria
Bellagio
Mirage
Venetian/Palazzo
Encore
Attendees will need to hop between venues to take in everything re:Invent has to offer.
How much do tickets for re:Invent 2019 cost?
Full conference passes for re:Invent 2019 are $1,799. You can't buy day tickets; AWS event registration is an all-or-nothing deal.
This pass allows access to all keynotes, sessions and hands-on labs, the Expo Hall, the Quad, and the Developer Lounge.
It covers ­the entertainment side of the event too, including the welcome reception, after-hours events, and the re:Play party.
Food is also included; pass holders will be served breakfast, lunch, and snacks on the main conference days (2nd – 6th).
Are there any official re:Invent 2019 hotels?
Yes, there are two types of official partner hotels for re:Invent: those where re:Invent activities are taking place, and those that are offering accommodation only.
Both of these hotel types will offer discounted rates to those registered for re:Invent.
The hotels hosting re:Invent activities—known as "campus" hotels—are:
MGM Grand
Aria
Bellagio
Mirage
Venetian/Palazzo
Encore
Of course, the "campus" hotels offer the greatest convenience and proximity to everything that re:Invent offers, plus those staying at campus hotels will be able to take advantage of re:Invent's free shuttle service between campus venues.
These campus locations tend to get snapped up fairly quickly, but those staying at "sleeping only" hotels will still get discounted rates and will be able to use the shuttle service to get to and from re:Play.
If you are staying "off-campus", just make sure you factor alternative travel arrangements to get between venues.
The "sleeping only" hotels are:
New York New York
Park MGM
Signature at MGM
Vdara
Cosmopolitan
Planet Hollywood
Paris
Bally's
Caesar's
Flamingo
Linq
Harrah's
Treasure Island
Wynn
How do I get to re:Invent 2019?
With events taking place across six venues, AWS is providing a free shuttle that can ferry attendees between locations. This is to help you fit as much as possible into your conference schedule.
The shuttle buses will run all day throughout the conference, taking direct routes between ARIA, Bellagio, Encore, MGM, Mirage, and Venetian.
You'll be able to check estimated travel times between venues in real-time during the event via the re:Invent mobile app. All you need to use the re:Invent shuttles is your conference badge.
There'll also be shuttles to and from campus venues and sleeping-only hotels to get attendees to and from re:Play at the Las Vegas Festival Grounds.
Given how close together some of the campus venues are, the shuttle will only run between locations that are a fair distance apart.
If you're travelling between ARIA and Bellagio, or between Encore, Mirage, and Venetian, there are no shuttles, but re:Invent Ambassadors will be posted along the walking route to point you in the right direction.
What band is playing at re:Play this year?
The headliner for re:Play hasn't been announced yet, but given that Skrillex took to the stage last year, you can expect a big name from the EDM world to be confirmed for 2019 before long.
Is there an agenda for re:Invent 2019?
There is—and it's being updated all the time as new sessions and events are added. As it stands, there are more than 2,500 sessions to choose from over four-and-a-half days.
---
Take the hassle out of job hunting.
Register with us, and we'll get to work looking for jobs that match your experience and your requirements.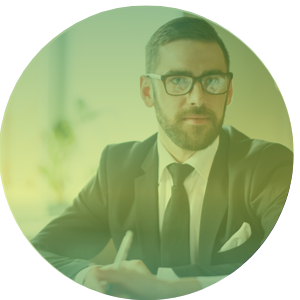 ---
What are the best re:Invent 2019 parties?
AWS re:Invent is famous for putting as much into its entertainment offerings as it does its training and learning opportunities. Attendees work hard and play hard, so expect to be spoiled for choice when it comes to quirky and fun things to do when the day is done.
Here are a few of the best parties and social events on the 2019 agenda:
Midnight Madness
Sunday 1 December| 10:30PM – Midnight | Venetian
Touted as a pre-event pep rally, Midnight Madness is a collection of games and activities designed to welcome AWS enthusiasts to re:Invent in style.
Expect to see a collective air band "performance", an Amazing Race-style scavenger hunt, and re:Invent's famous chicken wing eating contest, Tatonka, alongside marching bands, conga lines, street performers, food, and drinks taking you through to the stroke of midnight.
Welcome Reception
Monday 2 December | 4:00PM – 7:00PM | Venetian
The Welcome Reception is your chance to find out everything you need to know about the week ahead, get oriented, and meet your fellow AWS professionals.
Restaurant Receptions
Tuesday 3 December | 6:00PM – 8:00PM | Venetian, ARIA
Hosting just one networking event for its community just wouldn't be extra enough for AWS, so they're putting on 11. From meeting your favorite 8-bit characters and sipping drinks in a Star Wars-style cantina, to Asian hors d'oeuvres and unlimited cocktails, there's a reception for everyone at re:Invent.
Themed activity nights
Wednesday 4 December | Various venues
Forget the midweek lull; on Wednesday there's a slew of events going on to meet every taste.
The day kicks off with a 4K/8K run (not what everyone would consider a party, we know) in aid of some fantastic tech charities, and closes with a whole host of leisurely get-togethers.
Whether your idea of fun is kicking back with a movie, painting a masterpiece, playing bingo, throwing down with some board games, taking part in a ping pong tournament, or belting out some tunes alongside a choir, you won't be at a loss for something to do.
re:Play
Thursday 5 December | 8:00PM – Midnight | Las Vegas Festival Grounds
This is the big one: the party to end all parties. A wrap party, an EDM concert, and an interactive extravaganza, re:Play is your chance to break out the glowsticks and drink and dance the night away with your fellow techies.
If you're not a dancer, don't worry—there'll be dodgeball and broomball tournaments to take part in too if sports are more your thing.
Who are the speakers for re:Invent 2019's keynotes?
Peter DeSantis | Monday 2 December
Peter DeSantis, VP of Global Infrastructure and Customer Support at AWS, gives an overview of current AWS infrastructure, and how the platform is built to deliver the most flexible, dependable, and secure cloud environment on the market.
Andy Jassy | Tuesday 3 December
AWS CEO Andy Jassy addresses some of the latest news from the AWS ecosystem, and shares his insight into customer successes, product developments, and new services.
Doug Yeum | Wednesday 4 December
Head of AWS Worldwide Channels and Alliances Doug Yeum takes the stage for this year's Global Partner Summit keynote, highlighting the fantastic work AWS partner businesses do and how they can innovate and grow with the cloud platform.
Dr Werner Vogels | Thursday 5 December
Amazon.com CTO Dr Werner Vogels delivers the inside track about the technical foundations on which AWS' services are built, and what investments Amazon is making right now in the architectural design of its product stable.

re:Invent 2019 agenda
There are more than 2,800 sessions on the re:Invent 2019 agenda, and that number is growing. From bootcamps and hackathons to hands-on labs and seminars, there's a session type for whichever way you like to learn and whatever aspect of cloud computing you're interested in.
Here are a few of our top picks to get your schedule started: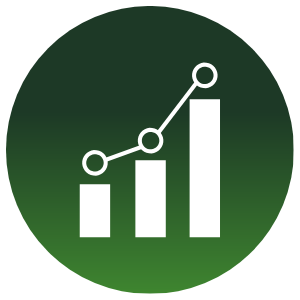 AWS re:Invent sessions: Analytics
ANT217 – Embedding analytics into applications with Amazon QuickSight
Monday 2 December | 10:45 AM – 11:45 AM | Aria, Plaza Level East, Orovada 2
QuickSight Principal Product Manager Jose Kunnackal John, Senior Manager of Enterprise BI at Capital One Latha Govada, and VP of Product at Club OS Nicholas Hahn explain how to add a touch of analytics magic to your apps with Amazon QuickSight.
Find out how to inject rich, interactive visualizations and smart analytics into your applications fast, without having to undertake the rigamarole of custom development.
You'll also hear first-hand accounts from AWS customers who're already utilizing Amazon QuickSight to add analytical capabilities and APIs to their apps, creating dashboards and reporting features in a flash.
---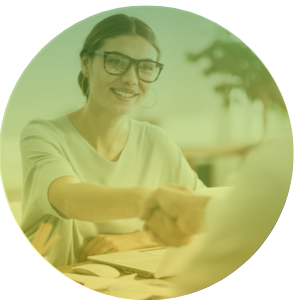 More AWS talent than anyone else.
Take a look at our database of pre-screened AWS professionals and take the first step toward landing the best administrators, developers, and consultants in the market.
---
ANT204-R – How Amazon leverages AWS to deliver analytics at enterprise scale
Monday 2 December | 12:15 PM – 1:15 PM | Mirage, Events Center C3
Businesses don't come much bigger than Amazon, so when the need for a new data warehouse arose, migration was never going to be easy. Luckily for Amazon, they had the power of their own AWS platform at their disposal.
In this session, Doug Booth, Principal Business Development Manager at AWS, details how Amazon.com shifted its enterprise data warehouse, with its hundreds of thousands of daily jobs, from Oracle to a scalable AWS data lake in just two years.
Doug will be joined by an Amazon.com Senior Manager and Solutions Architect to share details of the data lake architecture, and describe how the migration leveraged Amazon Redshift and Amazon EMR.
They'll also take a deep dive into the core strategies used to migrate an ocean of legacy data, and reveal insights into what they learned from their first year of running such a colossal data warehouse on AWS.
ANT307 – Deep dive into Amazon Athena
Monday 2 December |10:00 AM – 11:00 AM | Venetian, Level 2, Venetian E
AWS Product Manager Janak Agarwal and Principal Software Engineer Anthony Virtuoso lead this in-depth look at Amazon Athena—an interactive query service that helps users analyze their S3 data with SQL.
Find out how AWS customers are using this serverless, pay-as-you-go service to simplify querying of data lakes, empower analysts and developers, and develop applications. Packed with demos and insights into the latest features, this session is a great shout for new and existing Athena users alike, that will boost attendees' understanding of service capabilities and architecture patterns.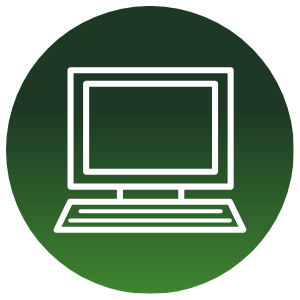 AWS re:Invent sessions: Compute
CMP202-R – Better, faster, cheaper compute: Cost-optimizing Amazon EC2
Tuesday 3 December | 4:00 PM – 5:00 PM | Venetian, Level 2, Venetian E
If you're looking to increase your compute capacity while keeping your TCO as low as possible, this session is for you. General Manager, AWS Compute Services Jeanine Banks and Salesforce's Director Software Engineering Alex Estrovitz talk you through how to get the most compute bang for your buck by utilizing Amazon EC2 Spot, On-Demand, and Reserved Instance purchase models.
You'll find out how to harness the power of Amazon EC2 alongside other AWS services and features like Auto Scaling, Amazon ECS, Amazon EKS, Amazon EMR, and AWS Batch to effortlessly achieve high performance and availability' and keep your cloud spend in check at the same time.
CMP204-R1 – HPC on AWS: Innovating without infrastructure constraints
Thursday 5 December | 12:15 PM – 1:15 PM | Mirage, Events Center C3
Cloud innovators, assemble. In this session, you'll learn how to take advantage of high-performance computing to solve complex problems without being burdened by infrastructure limitations.
AWS General Manager Ian Colle will outline how having access to the near-limitless capacity and scale offered by HPC can alter the way researchers and engineers alike approach innovation.
You'll also hear practical accounts of how huge companies like Formula 1 and Morgan Stanley have employed cloud HPC to push the boundaries of their business.
CMP305-R – Amazon EBS snapshots: What's new, best practices, and security
Monday 2 December | 12:15 PM – 1:15 PM | Venetian, Level 2, Titian 2202
Amazon Elastic Block Store (Amazon EBS) snapshots are a crucial part of AWS's core storage and compute offerings, and are used by countless customers to back up their EBS volumes. But are you really getting the most out of your snapshots?
AWS has been hard at work to develop new snapshot functionality, and in this session, Principal Product Solutions Architect David Green and Senior Product Manager Shailu Verma talk you through new capabilities. They explain how the service has evolved, and share new ways to integrate snapshots into your backup and disaster recovery plans.
Expect to hear best practices to help you meet your recovery time objective and recovery point objective goals while keeping costs down, and tips for utilizing snapshots within your AWS environment to protect against data loss and corruption.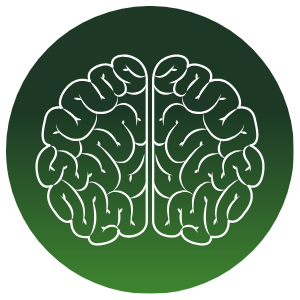 AWS re:Invent sessions: AI and Machine Learning
AIM211 – AI document processing for business automation
Wednesday 4 December | 1:00 PM – 2:00 PM | Mirage, Events Center B2 Red
Not all your crucial and valuable data is housed in databases or other easily queried storage methods. How often do you find yourself needing to dig out information that's saved in documents? In this session, Senior Product Manager Kriti Bharti and Head of Product at AWS's Computer Vision department Jon Turow will show you a better way.
Eliminating the need to open up individual documents, Amazon Textract uses AI to read and retrieve information like text, tables, forms, and other structured data without any configuration, user training, or custom development.
See Amazon Textract in action and find out how you can use the service to automate business processes, and hear customer case studies to learn how AWS customers are putting it to work.
AIM208-R – Transform the way you search and interact with enterprise data using AI
Tuesday 3 December | 1:00 PM – 2:00 PM | MGM, Level 3, Premier Ballroom 319
Natural language processing is helping companies communicate, build chatbots, and process data every day; it also has the power to democratize the way we approach our business data and analytics.
AI can help find the answers you need quickly and intuitively, no matter how deeply they may be hidden within your swathes of enterprise filing and data storage systems.
In this session, you'll learn how to use natural language processing to create a search solution that surfaces specific information using natural, straightforward questions, as opposed to technical search strings or queries.
Find out how to use this technique to improve knowledge sharing across departments, enrich support services, and help end users find the info they need quickly.
AIM205 – Starting the enterprise machine learning journey
Wednesday 4 December | 8:30 AM – 9:30 AM | Venetian, Level 2, Titian 2205
Ready to bring the power of machine learning into your business? In this session, you'll hear how Amazon's decades of investment and research into machine learning can help your company innovate across a multitude of operational areas, including fulfillment and logistics, personalization and recommendations, forecasting, fraud prevention, and supply chain optimization.
Join AWS machine learning experts who'll share their experience of identifying business problems and developing solutions using machine learning. Topics will include selecting the right use case for a machine learning pilot, developing in-house skills, and measuring ROI.
Plus, you'll hear success stories from the Amazon ML Solutions Lab, and find out how ProSieben started their machine learning journey and executed production of their new ML processes.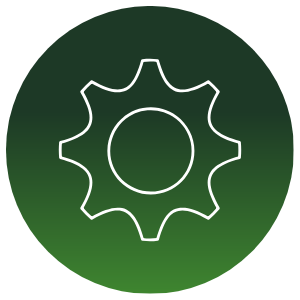 AWS re:Invent sessions: DevOps
DOP207-R – Driving change and building a high-performance DevOps culture
Monday 2 December | 1:00 PM – 2:00 PM | Mirage, Events Center B2 Red
There's no cookie-cutter approach to digital transformation; each organization has its own vision, its own ideas about what makes good practice, and its own timeline. But what is a common thread across all successful transformations is a drive to achieve and push the business forward at every level.
In this session, AWS enterprise strategist and author Mark Schwartz will impart his knowledge and experience to help you develop a high-performance culture by fostering a positive attitude to change at every echelon of your organization.
DOP208-R – Amazon's approach to failing successfully
Monday 2 December | 4:45 PM – 5:45 PM | Venetian, Level 5, Palazzo O
Despite all the security, durability and resiliency measures you can put in place in your organization, you can't always stop things from going awry. What really matters, though, is how you deal with failure when the inevitable happens.
Becky Weiss, Senior Principal Engineer at AWS, shares the company's pet techniques for addressing failure and using it as a tool to gain a deeper understanding of your systems. Find out how to review metrics to head off failure, and how best to dissect calamitous events to drive meaningful improvement.
DOP210-L – Leadership Session: Developer Tools on AWS
Thursday 5 December | 1:45 PM – 2:45 PM| Venetian, Level 5, Palazzo O
Ken Exner, GM of AWS Developer Tools, brings you up to speed on the roadmap for developing tools on AWS, covering both current offerings and future plans. During this session, Ken will impart insight and share what's in the pipeline across areas of developer tooling like infrastructure as code, authoring and debugging, automation and release, and observability.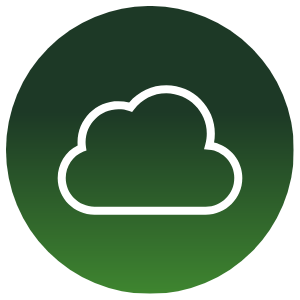 AWS re:Invent sessions: Serverless
SVS212-R – I didn't know Amazon API Gateway did that
Tuesday 3 December | 6:15 PM – 7:15 PM | Venetian, Level 4, Marcello 4403
Get the inside scoop on Amazon API Gateway from Senior AWS Developer Advocate Eric Johnson in this talk detailing everything you need to know about the service and how it can help your business. You'll hear about the inner workings of API Gateway, and find out what kind of problems it can solve via some common, and not so common, use cases.
SVS219-S – Serverless at scale
Thursday 5 December | 12:15 PM – 1:15 PM | Venetian, Level 4, Marcello 4403
Want to know how a financial giant puts serverless to work for them on an enormous scale?
In this talk on how you can take serverless services way beyond AWS Lambda functions, Capital One cloud architecture professionals Will Hattingh and Tanusree McCabe share how their organization utilizes serverless architectures to power and feed data into their thousands-strong stable of web apps.
SVS405-R – A serverless journey: AWS Lambda under the hood
Wednesday 4 December | 1:00 PM – 2:00 PM | Venetian, Level 2, Venetian E
Holly Mesrobian, Director of Engineering, and Senior Principal of Engineering Marc Brooker showcase how AWS architected one of its most popular and fastest-growing services.
The pair will take you under the hood of AWS Lambda, offering insight into the cutting-edge architecture that enables users to develop and deploy apps and services without having to deal with servers.
Throughout the session, you'll get to see how AWS Lambda manages all the moving parts that you need to run and scale high availability code.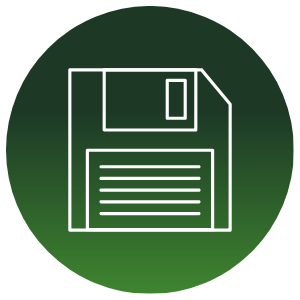 AWS re:Invent sessions: Storage
STG341 – Deep dive on AWS Backup
Thursday 5 December | 1:45 PM – 2:45 PM | Aria, Level 1 West, Bristlecone 10 Blue
Having a robust, reliable backup service is essential for modern businesses. In this session, AWS Backup Head of Product Nancy Wang explains how AWS Backup makes it easy to automate your backups, reduce administrative workload, and make sure your backup data is complaint with data regulations.
Find out how this fully managed, policy-based solution can back up cloud and on-premise data, how to centrally configure your backup policies, and how to monitor backup activity for a range of AWS services like Amazon EBS, Amazon EC2, and Amazon RDS databases.
STG307 – Amazon S3 & FSx for Lustre: Deep dive on high-performance file storage
Monday 2 December | 3:15 PM – 4:15 PM | Aria, Level 1 West, Bristlecone 10 Blue
Principal Product Manager Sayan Saha and GM Edward Naim take you on a deep dive into the world of Amazon FSx for Lustre, a service that offers fully managed, high-performance storage for HPC workloads.
If you want to know how to deploy optimized file storage for taxing and complex scenarios like machine learning, video processing, financial modeling, and electronic design automation, you're in the right place.
Ideal for data scientists, researchers, and system administrators, this session will demonstrate how to deploy a file system that enables your apps to access data at hundreds of gigabytes per second via long-term data storage platforms like Amazon S3.
STG204-R1 – Get data to AWS: How to choose and use data migration services
Wednesday 4 December | 10:00 AM – 11:00 AM | Venetian, Level 3, Lido 3002
Whether you're looking to port data to the cloud in a one-off migration, or need an ongoing solution to feed data into your workflows, this session will help you size up AWS storage options and work out the best service for your requirements.
Find out how to select the right data migration and transfer services to shift your data quickly and securely to the AWS cloud. You'll also learn how to combine services like AWS DataSync, the AWS Snow family, CloudEndure, and AWS Transfer for SFTP and apply them effectively for a variety of different use cases.
AWS Senior Manager Everett Dolgner will also share the experience of real AWS customers and pass on valuable takeaways and best practices to make your data migration a piece of cake.
---
Looking to take your AWS career to the next level?
Start your search today and find out exactly why 96% of job seekers would recommend us to a friend.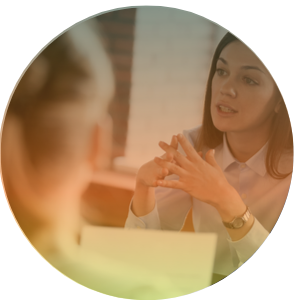 ---

Biggest announcements from re:Invent 2019
The announcements always come thick and fast at AWS re:Invent, with four keynotes from the biggest names in the ecosystem to take in during the conference. To help you stay in the loop, we're rounding up some of the biggest news to come out of Las Vegas throughout the week.
AWS gets onboard with quantum
Hot on the heels of Microsoft's Azure Quantum announcement last month, AWS revealed its new quantum computing service, Amazon Braket.
Currently in preview, Amazon Braket brings "quantum as a service" to AWS customers, allowing users to run simulations on quantum computers supplied by program partners D-Wave, IonQ, and Rigetti.
The fully managed service provides a single, notebook-style interface through which customers can access quantum computing power from a range of hardware providers.
As part of its drive to bring the power of quantum computing to its customers, AWS also announced the formation of its AWS Center for Quantum Computing. This new research hub will provide a space for the field's top talent to accelerate development. Another new program, The Amazon Quantum Solutions Lab, has also been launched to orchestrate collaborative research programs that customers identify valuable applications for quantum computing.
Big updates to Amazon SageMaker
During the event's first keynote on Monday, Vice President of Global Infrastructure Peter DeSantis unveiled several new machine learning services. Amazon SageMaker was among the services to receive the most significant enhancement in terms of new features.
Amazon SageMaker Operators for Kubernetes is a machine learning development tool that allows data professionals to train and deploy AI models using Kubernetes. SageMaker Operators can be installed on Kubernetes clusters to natively create SageMaker jobs via the Kubernetes API. The platform will bridge the gap between containerized applications and SageMaker workflows, and offers preconfigured, optimized compute power without the need for custom code.
Tuesday saw a slew of new capabilities rolled out for SageMaker too, including:
Amazon SageMaker Studio, the first fully Integrated Development Environment for machine learning, aims to deliver greater automation, integration, debugging, and monitoring to make the development and deployment of machine learning models a whole lot smoother.
Amazon SageMaker Notebooks automates the process of sharing notebooks, allowing developers to spin up elastic machine learning notebooks in seconds with a single click.
Amazon SageMaker Experiments will allow developers to visualize and compare machine learning model iterations, training parameters, and outcomes to make analysis easier and more efficient.
Amazon SageMaker Autopilot lets developers generate machine learning models automatically by submitting data in CSV format. AutoPilot gives developers full visibility into how the models are created, allowing them to see how they evolve.
Amazon SageMaker Debugger delivers real-time monitoring for ML models and is intended to improve predictive accuracy, reduce training times, and make models easier to explain.
Amazon SageMaker Model Monitor looks out for concept drift and flags the point when the performance of a model begins to deviate from the original trained model.
AWS Outposts hit general availability
AWS Outposts are now generally available, AWS announced on Monday. These fully managed and configurable racks allow AWS customers to run their compute and storage on-premise while being able to connect to cloud-based AWS services.
Designed to deliver a consistent hybrid experience, AWS Outposts bring native AWS products and services into their customers' in-house datacenters.
AWS Outposts are a further phase in AWS's mission to help customers run AWS services alongside their own datacenters, following in the footsteps of services like Amazon Virtual Private Cloud, AWS Direct Connect, and Amazon Storage Gateway.
These racks use the same hardware as can be found in AWS public datacenters, and allow customers to choose from a range of specially optimized rack types depending on their intended primary usage: compute, storage, Amazon EC2 instances with and without local storage, and Amazon EBS volume options.
AWS Outpost users will be able to operate both on-site and cloud functionality through a single interface while keeping certain mission-critical or tightly regulated data under their own roof. Amazon maintains that the $250,000 racks, bundled with software and support, are more powerful and reliable than comparable hybrid systems.
Get help from an AI engineer with Amazon CodeGuru
Just released in preview, Amazon CodeGuru is a new machine learning service that automates code reviews and generates app performance recommendations.
CodeGuru hones in on the most expensive lines of code—those that are denting app performance—and makes suggestions as to how to improve the code.
Trained on best practices and lessons learned from millions of code reviews on open source projects and Amazon's own products, CodeGuru is designed to spot issues like resource leaks, potential concurrency race conditions, and wasted CPU cycles.
Amazon says that its on-demand pricing model makes it a go-to tool for every code and app review.
Contact Lens brings machine learning to contact centers
A new trick coming to Amazon Connect, Contact Lens is a set of machine learning capabilities designed to help call center leaders get better oversight into their customer conversations.
The tool examines the sentiment, trends, and compliance risks of customer conversations, producing data that aims to help contact centers train agents, replicate successful interactions, and surface valuable feedback.
Contact Lens uses natural language processing and speech-to-text technology to transcribe and analyze calls, creating a fully searchable archive and scanning transcripts for trends and insights on a scale that would be impossible to reproduce manually.
New NLP tools for the healthcare sector
The contact center sector isn't the only vertical to hear about new industry-specific tools, however. Also taking advantage of AWS's cutting-edge NLP technology, Transcribe Medical was announced to assist healthcare providers.
Developed to transcribe medical speech, Transcribe Medical understands medical terminology as well as standard conversational speech. The service could be revolutionary for healthcare professionals across a range of specialism, helping them to take secure, accurate notes fast.
Transcribe Medical can be used with most smart devices that have a microphone, and using an API, sends back transcribed text in real-time. It's HIPAA compliant, too, adhering to regulations surrounding the processing and storing of medical data.
Making sweet music with AI
In a more unexpected turn, AWS also announced it'd created the world's first machine learning-enabled musical keyboard. DeepComposer, a 32-key keyboard featuring two octaves, was developed to allow data professionals to experiment with pre-trained or custom AI models.
Users create a short composition, select a genre, and DeepComposer utilizes a Generative Adversarial Network (GAN) to complete the song—and upload it to SoundCloud.
A physical keyboard will go on sale for $99 soon, or budding songsmiths can try out a virtual version now through the AWS console.
Hear DeepComposer's take on Beethoven's Ode to Joy.
Big leaps in search with Amazon Kendra
A highly accurate, intuitive search service built for enterprises, Amazon Kendra is an organization-wide tool that aims to eliminate data silos so that users can surface the information they need fast.
Kendra responds to natural language queries and searches across disparate file systems like SharePoint, intranet sites, file sharing services to retrieve accurate, relevant data. Buoyed with machine learning capabilities, Kendra also learns over time, using algorithms to discover which results users find most valuable and fine-tune its solutions accordingly.
Advanced Query Accelerator (AQUA) for Amazon Redshift hits preview
Advanced Query Accelerator (or AQUA) is a new, distributed, hardware-accelerated cache that supercharges Redshift, allowing it to run up to ten times faster than any other cloud data warehouse.
Coming at cloud data warehousing with a new approach, AQUA bridges the gap between compute and storage by performing some of the data processing in-place on its innovative cache. It also uses AWS-designed processors and a scale-out architecture to speed up data processing to unprecedented levels.
The great news for current Redshift users is that AQUA is fully compatible with the current version, meaning Redshift customers can utilize AQUA without any code changes.
New features for Amazon S3
One of Amazon's most popular services also received a feature boost at re:Invent. Amazon S3 Access Points is a new capability for storage platform Amazon S3 that simplifies data access at scale.
Users can now easily create hundreds of access points for S3 buckets, each with a specific name and custom permissions. With Access Points, the process of creating and maintaining access to shared S3 data sets is significantly streamlined.
Access Points is available now across all AWS Regions at no additional cost.
Fighting back against suspicious activity
AWS CEO Andy Jassy also revealed on Tuesday that the company would be previewing a new service to help flag fraudulent online activity. Amazon Fraud Detector is a fully managed tool that uses machine learning trained on two decades of fraud detection best practices and data to automatically recognize activities like payment fraud and the creation of fake accounts.
With Fraud Detector, users can spot and tackle fraud faster with no machine learning experience needed.
Fraud Detector wasn't the only new security service unveiled at re:Invent: Amazon Detective was also rolled out in preview.
Developed to simplify the analysis, study, and identification of security issues and suspicious activity, Amazon Detective autonomously collects data from AWS resources and uses machine learning to create a data set to allow users to conduct more efficient and faster investigations.
The service can analyze trillions of events from multiple data sources across the cloud to create a centralized, interactive view of platforms, users, and interactions.
Partners buddy up with AWS Outposts
Following the announcement that AWS Outposts had hit general availability earlier in the week, attendees at Wednesday's Global Partner Summit keynote heard about the AWS integration partners who've already signed up to support the service.  Early adopters include 2nd Watch, Cohesity, Sourced Group, and Veritas.
Doug Yeum, Head of AWS Worldwide Channels and Alliances, revealed some more Outposts news during the speech, announcing that VMware Cloud on AWS Outposts is now in beta testing.
Cisco and AWS join forces
Cisco and AWS are teaming up on a mission to improve application performance and security. The alliance will give enterprise deeper integrations between Cisco networking services and AWS, equating to more flexibility, security, and efficiency for their hybrid networks.
The aim of the union, Cisco says, is to make it easier for customers to deploy new apps on hybrid networks, to make apps more manageable using existing Cisco network tools.
The first new integration to arise from the partnership will join Cisco's Software-Defined Wide-Area Networking (SD-WAN) and AWS Transit Gateway. Through this improved link, customers can automate connectivity from branches to the AWS Cloud via Cisco's vManage SD-WAN Controller.
There's also a new integration to extend Cisco's data center networking solution, ACI Anywhere, to AWS Outposts. Early in the year, Cisco's Cloud ACI on AWS automates the management of end-to-end connectivity and enforcement of consistent network security policies for applications running in on-premise data centers and AWS. This solution will now be extended to support AWS Outposts. This expansion will allow customers to "translate their business intent and policy models into consistent on-premise and cloud-native constructs that are deployed across AWS applications."
Finally, the new VPC Ingress Routing aims to boost the granularity of unified security policies that span AWS and on-premise data centers. The AWS tool will deliver more precise and effective intrusion prevention, malware detection, and content security via Cisco's Next-Generation Firewall.
Go under the hood with Amazon Builders' Library
Amazon.com CTO Dr. Werner Vogels took the stage on Thursday for the final keynote of the event.
The biggest reveal from Vogels' speech came in the form of The Amazon Builder's Library. This new portal contains living articles that allow readers to go behind the scenes and see how Amazon develops, launches, and runs the software at the foundation of Amazon.com and AWS.
Articles in The Builder's Library are produced by Amazon's senior technical leaders and engineers, and will give readers an up-close look at the inner workings of Amazon and AWS. Topics will include everything from architecture and software delivery to operations
The Amazon Builders' Library already contains 14 articles and will be regularly updated with new content split across three learning levels.
Posts in the library include an overview of how Amazon automates software delivery to achieve over 150 million deployments a year, and details and an article on how Amazon's engineers implement principles such as shuffle sharding to build resilient systems that are highly available and fault-tolerant.
Re:Invent 2020
The word on the street is that AWS re:Invent 2020 will take place between November 30 and December 4 next year, once again in Las Vegas. Get it in your diary now!
The brand new Jefferson Frank AWS Salary Survey launches
Speaking of big announcements, this week at re:Invent we launched our brand new AWS Salary Survey. The report for AWS professionals, by AWS professionals, the latest edition of the survey is packed with over 60 pages of insights, stats, and commentary.
Download your free copy of the AWS Salary Survey 2019/20.
The Jefferson Frank Salary Survey provides a unique insight into the Amazon Web Services community.