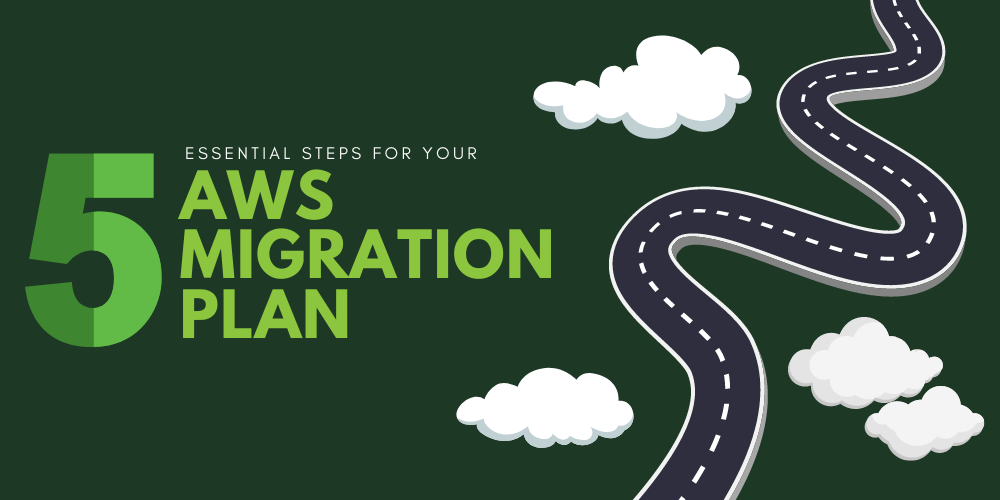 IT environments are larger and more complex than ever before—that's why the migration of IT assets and operations to AWS requires a strategic approach. 
Cloud customers need to consider their existing infrastructure and licensing situation and their business drivers for migration. Finding a certified AWS partner that understands the complexities of your business is just as important.
While there's no one-size-fits-all migration strategy, it's essential to establish your readiness and implement a few key procedures for a smooth transition to the cloud.
As a leading AWS Consulting Partner, our team at Rebura has helped countless organizations transition to the cloud. Throughout our experience with cloud migration, we've pinpointed five core best practices that should form the foundation of any AWS migration plan.
Let's take a look at these steps and see how they fit into the big picture.
#1 Define your business drivers
First, determine what you expect from the AWS cloud, whether it's digital transformation, reduced operational costs, or increased productivity.
Depending on what stage your business is at, the drivers for migration may include:
Increased business agility
Enhanced security and operational resilience
Faster innovation and reduced time-to-market
Cost savings
Operational resilience
Development of new technologies and apps
Datacenter consolidation
Higher productivity
Faster disaster recovery
Improved cross-team collaboration and work performance
#2 Assess your current licensing situation
Consider your licensing situation, too. Many software companies don't allow users to move their licenses from on-premises to the cloud, and some publishers may limit the use of software in certain regions. Failure to comply can result in hefty fines.
Licensing costs can make up a substantial chunk of your IT spend, and no business can afford to waste money on something they don't need or use. That's where an AWS Optimization and Licensing Assessment (OLA) can make a difference.
An AWS OLA includes a free evaluation of your current on-premise and cloud infrastructure, plus custom recommendations. At the end of the assessment, you'll know exactly what resources you're using for each type of workload, what services you need, and how to bring the costs down. These insights can significantly reduce your licensing costs and increase business efficiency.
Plus, the program enables users to simulate different scenarios and start a migration proof-of-concept. This allows them to determine the cost of bringing their existing licenses to the cloud or switching to new services and identify opportunities to save money.
#3 Understand the AWS shared responsibility model
AWS uses a shared responsibility model, meaning that both AWS and its customers are jointly responsible for security and compliance in the cloud.
AWS ensures the security of the cloud environment, protecting the global infrastructure that supports its services. This infrastructure consists of software, hardware, and networking applications.
The user, on the other hand, is responsible for security in the cloud. That means that it's on you to take the steps needed to secure your data, set user permissions, and protect workloads from malware and other types of cybercrime.
#4 Choose a certified AWS partner
Consider working with a certified AWS partner to ensure compliance and develop a cloud migration strategy based on your specific needs.
AWS partners undergo extensive training and take an exam to earn their certification. They're familiar with the intricacies of cloud migration, from workload placement to infrastructure performance and cost estimates.
Having a single point of contact will make it easier to manage your business operations in the cloud and avoid technical issues.
#5 Define post-migration performance metrics
Lastly, make sure you have measurable success criteria for post-migration analysis. Establish cloud performance KPIs that align with your business goals.
These may include:
Security KPIs, such as network input/output, data exposures, and service error rates
Infrastructure performance KPIs, including response times, uptime, CPU utilization, and service availability
End-user experience metrics, which may include customer satisfaction scores, call rates, error rates, and latency
Track these metrics before and after migrating to the cloud. Service error rates, for instance, should be equal to or lower than they were before moving your workloads to AWS. Use the pre-migration baseline to measure the success of your strategy and make adjustments as needed.
For more information on how to prepare for your AWS migration, check out our new white paper, where we share our expertise on how to approach a successful AWS migration strategy, and outline the tools available to help your move to the cloud go smoothly.
White paper: Unlock Your Growth Potential with AWS—A Guide to Cloud Migration
Download your copy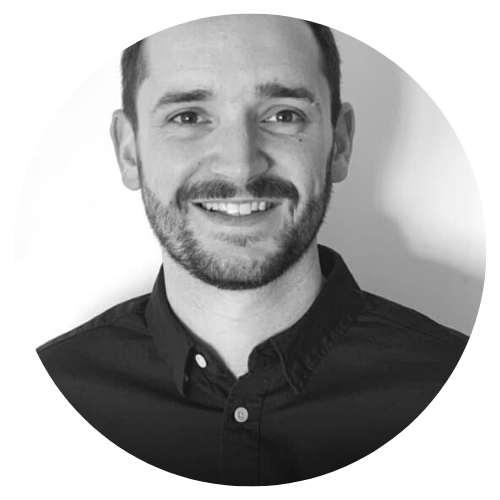 Aaron Rees
is a cloud innovator with vast experience in driving cloud adoption and improvements across a range of companies from global corporates to start-ups. As the founder of
Rebura
, one of the UK's fastest-growing AWS Advanced Consulting Partners and AWS Rising Star Partner of the Year 2020, Aaron has a proven track record of designing, implementing, and managing pioneering solutions in the cloud computing environment.