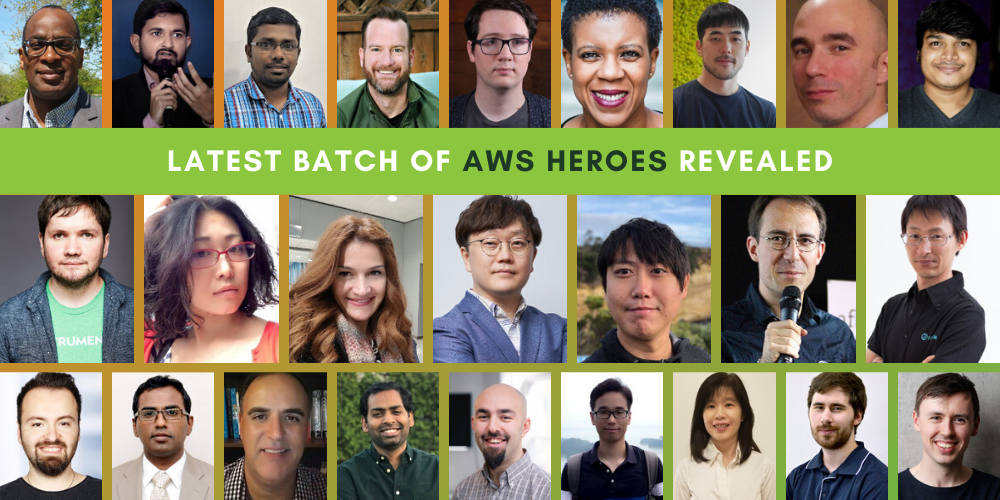 A new round of outstanding AWS professionals has been added to the hallowed roster of AWS Heroes.
AWS unveiled its latest picks this week, bestowing 25 new cloud superstars with the AWS Hero title, including the first-ever Heroes from France and South Africa.
The AWS Hero program seeks to recognize AWS professionals and enthusiasts who share knowledge, support their communities, and go above and beyond to help others in the AWS space.
Heroes are added to the roll every quarter, with additional categories being added all the time to better reflect the specialisms emerging within the ecosystem. In the May 2020 update, new Heroes have been named across all AWS Hero categories, including Community, Container, Machine Learning, Data, Serverless, and IoT.
Ross Barich, Senior Developer Community Manager at AWS, made the announcement on the AWS blog, citing the work that AWS Heroes have done during this challenging past quarter to help their communities.
"Communities are now more important than ever," said Barich. "Members of local communities look to their leaders to provide guidance and mentorship on how to build AWS skills, solve technical problems, and grow their careers.
"Traditionally this AWS knowledge and community support is shared in many ways including via social media, blogs, open source projects, or by presenting at events or Meetups. More recently leaders are working to keep communities connected and supporting each other during challenging times."
Let's meet the brand new group of AWS Heroes.

Philippe Abdoulaye
Raleigh, USA | Community Hero | @PhilAbdoulaye
The founder of AWS consultancy ITaaSNow and a specialist in helping businesses leverage the cloud, Philippe works to guide companies through the transformation of their IT infrastructure using AWS. He's even developed new architecture frameworks to speed up AWS infrastructure design and implementation. An accomplished speaker, Philippe is also the author of seven books and more than 100 articles on AWS, DevOps, and digital transformation.

Jayesh Ahire
Pune, India | Machine Learning Hero | @Jayesh_Ahire1
Jayesh is a Machine Learner researcher and developer, and a hugely active member of the AWS community. The leader of no less than four tech user groups, he's a regular speaker at conferences and meet-ups and has written countless blogs and books on neural networks, reinforcement learning, blockchain, and simulation.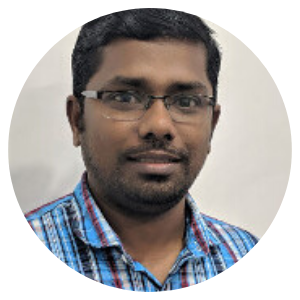 Parthasarathi Balasubramanian
Chennai, India | Community Hero | @bs_partha
An AWS user since 2013, Partha is a Cloud Solution Architect at 8K Miles and a holder of both the AWS Certified Solution Architect Professional and Certified Security Specialty certifications. Two years ago, he founded AWS User Group Chennai, which has since grown to almost 3,000 active members, and organizes many other user groups and meet-ups both on and offline.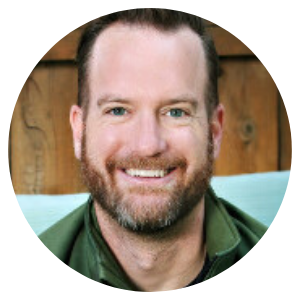 Matthew Bonig
Denver, USA | Data Hero | @mattbonig
Specializing in boosting productivity and improving the software lifecycle with serverless, Matthew is a consultant at Defiance Digital. An expert in DynamoDB, AWS Cloud Development Kit, AWS API Gateway, and AWS Lambda, Matthew is a regular face at data and tech events and led several official DynamoDB builder's sessions at last year's re:Invent.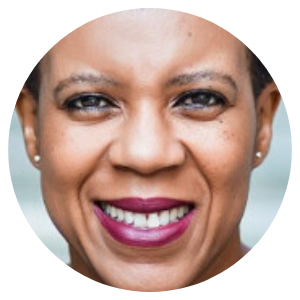 Veliswa Boya
Johannesburg, South Africa | Community Hero | @Vel12171
Meet Africa's first-ever female AWS Hero. A two-time certified AWS Cloud Engineer, Veliswa works with developer teams to create cloud migration strategies and architecture designs for businesses in the Financial Services sector. A member of the Indoni Developers, a platform for African women working in tech, Veliswa is passionate about supporting those who are taking their first steps into the world of AWS. She regularly shares her knowledge and experiences through her work as a mentor, blogger, and speaker at events such as the first-ever AWS Community Day Cape Town.

Andrew Brown
Toronto, Canada | Community Hero | @andrewbrown
As the co-founder of ExamPro, Andrew Brown works to help budding AWS professionals pass their certification exams with flying colors. Committed to making cloud knowledge accessible, he publishes free and ad-free training video courses on freeCodeCamp and also mentors people looking to kick start their careers in the cloud space. A top author for DEV, Andrew is also a regular at AWS Toronto User Group events.
Your next great AWS job is waiting for you.
Check out the latest AWS jobs and sort by location, skillset, salary, and more.
Browse jobs

Kyuhyun Byun
Seoul, Korea | Serverless Hero | novemberde.github.io
The leader of the AWSKRUG Serverless Group and a Software Engineer, Kyuhyun is a serverless specialist who enjoys using tools like AWS Lambda and AWS Glue to build real-time services and data pipelines. He's appeared at several tech conferences and regularly leads talks and hands-on labs at local user groups.

Elliott Cordo
Berkeley Heights, USA | Data Hero | linkedin.com
An expert in all things data-related, Elliott is dedicated to helping businesses turn raw data into powerful insights. Utilizing the AWS platform, he's built almost a dozen cloud-based data solutions for companies of all shapes and sizes. His work at Equinox Fitness, which saw him create a complete data infrastructure on AWS, has become an impressive case study and has appeared on both AWS and Equinox's blogs and wash the subject of presentations at re:Invent.

Sandip Das
Kolkata, India | Container Hero | @techie_sandy
Sandip is a Senior Cloud Solutions Architect and DevOps Engineer at Gryphon Online Safety, among others, where he focuses on creating innovative solutions using AWS. An experienced container pro, Sandip specializes in developing and optimizing containerized solutions using AWS containerization tools like ECS, EKS, and Fargate. A fountain of knowledge and resource for the container community, he blogs about AWS, Docker, Kubernetes, programming and more, as well as creating video tutorials on YouTube to help others get to grips with containerization.

Rustem Feyzkhanov
San Jose, USA | Machine Learning Hero | ryfeus.io
As a Machine Learning Engineer at Instrumental, Rustem specializes in developing smart analytical models for the manufacturing sector. He's authored a number of online courses on deep learning and is the creator of many popular Github repositories on using AWS for deep learning apps.

Hiromi Ito
Osaka, Japan | Community Hero | @hiro_baila
Currently Customer Marketing Manager at DigitalCube, Hiromi is a pillar of Japan's AWS community. As well as helping run the Japanese AWS User Group, she's also been instrumental in the formation of a women's AWS group, and in supporting regional community groups. Last year, she created AWS Asian Women's Association which hosts events and online meetups across Asia, and was the recipient of the 2019 AWS re:Invent Community Leader Diversity Grant.

Zamira Jaupaj
Amsterdam, The Netherlands | Community Hero | @zamirajaupaj
As a Solution Architect at Mobiquity, Zamira helps businesses implement complex AWS solutions, including containers, serverless, and data analytics, and gets them started on the road to digital transformation. She's also the founder of AWS Meetup Albania and the co-organizer of AWS Meetup Netherlands, as well as a technical author and regular speaker at global tech events.

Heewon Jeon
Seoul, Korea | Machine Learning Hero | @gogamza
Heewon Jeon is an Applied Scientist at SK Telecom, and an active member of the Distributed Machine Learning Community, through which he contributes to GluonNLP and develops NLP open source projects in his spare time. He's worked on machine learning projects in partnership with AWS internal teams, and is also an author, contributing many articles on model training and distribution for the AWS Korea blog.

Hyunmin Kim
Seoul, Korea | Community Hero | linkedin.com
As Manager of Megazone Cloud's Commercial Technology Center Solutions Architect team, Hyunmin Kim has spent the past three years working with businesses to create new experiences using AWS. A leading member of the Gangnam tech community, he helps organize and presents at the AWSKRUG Gangnam and the AWSKRUG Container Groups.

Pascal Martin
Lyon, France | Container Hero | @pascal_martin
Container expert Pascal is a DevOps Lead at Bedrock, where his work has seen him move an entire video streaming platform to AWS using Kubernetes containers. Pascal is passionate about sharing knowledge and regularly writes about his experiences on his blog. He's also hosted talks on resiliency, cloud, and containerization at many tech conferences across Europe.

Kohei Matsushita
Tokyo, Japan | IoT Hero | @ma2shita
An expert on all things IoT, Kohei is a leader in the space; as Technology Evangelist at SORACOM, he produces and delivers over 140 seminars and training sessions across Japan every year. His videos, blogs, and books on IoT technology are widely referenced in the IoT community, and he's also an active participant in the Japan AWS User Group.

Serkan Özal
Istanbul, Turkey | Serverless Hero | @serkan_ozal
Serkan is the CTO and founder of serverless-centric security and monitoring solution Thundra. A regular blogger and speaker, he often publishes his work as open source tools and libraries to help others, and can also be found moderating at serverless workshops.

Jayaraman Palaniappan
Orange County, USA | Data Hero | @JayPalaniappan
Jayaraman is Head of Cloud Practice at Agilisium, where he focuses on building data analytics solutions for customers using AWS big data services. He's well known for conducting webinars, immersion days, and community days to spread the word about the benefits of AWS data tools both internally at Agilisium and independently.
Looking to take your AWS career to the next level?
Register today and let our AWS staffing experts match you with the perfect role.
Get started

Marcelo Palladino
São Paulo, Brazil | Community Hero | @mfpalladino
A six-time AWS certified professional, Marcelo is a Senior Software Engineer at Hi Platform and specializes in using his two decades IT experience to deliver cloud-based systems for customers. As a regular speaker and co-organizer of the AWS User Group São Paulo and AWS Community Day Brazil, Marcelo is dedicated to positively impacting his community by sharing his cloud knowledge.

Rajarajan Pudupatti
Newport, USA | Container Hero | linkedin.com
In his role as Director of Cloud Platform architecture at Fidelity Investments, Rajarajan works toward the development of next-gen model cloud-native platforms on AmazonEKS to help enterprises run their mission-critical workloads. A previous speaker at KubeCon, he's also a GitHub enthusiast and has been pivotal in helping get various open-source projects up to production standard.

Cosmin Sanda
Copenhagen, Denmark | Machine Learning Hero | cosminsanda.com
Cosmin is passionate about combining data engineering with data science to create scalable, resilient data tools. With his tutorials, best practices, and step-by-step guides to delivering working applications, Cosmin is dedicated to sharing valuable experience and information with the machine learning community. He also runs the Copenhagen Apache MXNet and provides support to others seeking to do more with data.

Bruce Sun
Hangzhou, China | Community Hero | @Bruce51938973
As the Hybrid Cloud Team Leader of NetEase Games, Bruce utilizes AWS network services such as VPC, Direct Connect, and Global Accelerator to deliver a complex hybrid network architecture that serves the company's global gaming services. Committed to sharing his experiences helping his company innovate faster, Bruce has participated in events like re:Invent and AWS Game Tech Days.

Amy Tseng
Washington D.C., USA | Data Hero | linkedin.com
A specialist in data warehousing and analytics, Amy is a Data Engineering Manager at Fannie Mae. She has previously delivered sessions on data warehousing at re:Invent and AWS Public Sector Summit, and is passionate about exploring new developments in technology. An advocate for women in tech, Amy also regularly presents at local meet-ups for Women in Technology to help encourage more female professionals to get into the big data space.

Rehan van der Merwe
Pretoria, South Africa | Community Hero | @der_rehan
A three-time AWS certified Developer, Architect and all-round AWS enthusiast, Rehan specializes in serverless solutions, and is passionate about architecting big data and microservices. A keen blogger and regular go-to for help on the AWS slack channels, Rehan is always ready and willing to share his knowledge with others in the AWS space.

Artem Yushev
Munich, Germany | IoT Hero | linkedin.com
Artem is a Staff Application Engineer at Infineon's Digital Security Solutions division, where he evangelizes open source software and shares his zeal for embedded security and IoT. He primarily concentrates on FreeRTOS and hardware security usage in FreeRTOS and with AWS IoT, and is devoted to ensuring security best practices are accessible to everyone.
Practical advice from AWS experts to help you weather the storm
With extensive insights, advice, and best practices from cloud leaders, our brand new white paper is the ultimate guide to optimizing your business with AWS.