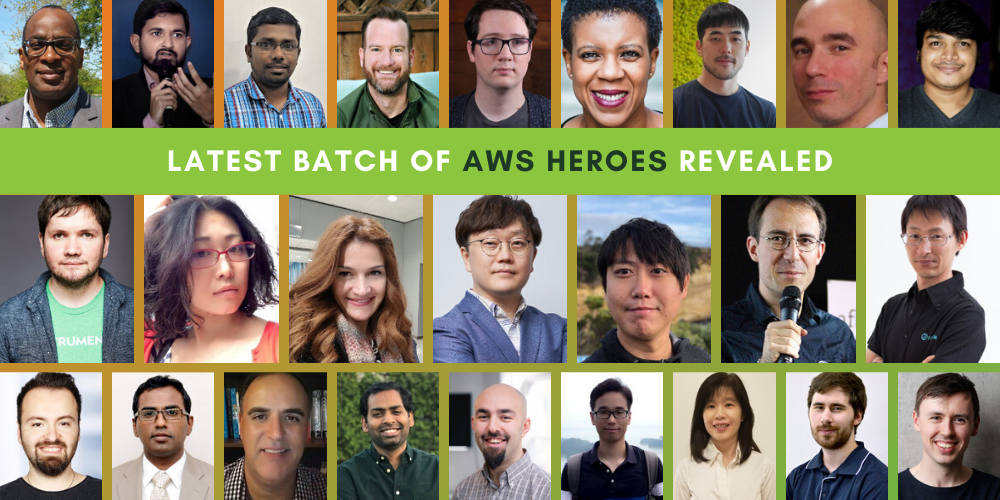 A new round of outstanding AWS professionals has been added to the hallowed roster of AWS Heroes.
AWS unveiled its latest picks this week, bestowing 25 new cloud superstars with the AWS Hero title, including the first-ever Heroes from France and South Africa.
The AWS Hero program seeks to recognize AWS professionals and enthusiasts who share knowledge, support their communities, and go above and beyond to help others in the AWS space.
Heroes are added to the roll every quarter, with additional categories being added all the time to better reflect the specialisms emerging within the ecosystem. In the May 2020 update, new Heroes have been named across all AWS Hero categories, including Community, Container, Machine Learning, Data, Serverless, and IoT.
Ross Barich, Senior Developer Community Manager at AWS, made the announcement on the AWS blog, citing the work that AWS Heroes have done during this challenging past quarter to help their communities.
"Communities are now more important than ever," said Barich. "Members of local communities look to their leaders to provide guidance and mentorship on how to build AWS skills, solve technical problems, and grow their careers.
"Traditionally this AWS knowledge and community support is shared in many ways including via social media, blogs, open source projects, or by presenting at events or Meetups. More recently leaders are working to keep communities connected and supporting each other during challenging times."
Let's meet the brand new group of AWS Heroes.
---
---
---
---
---
---
---
---
---
---
---
---
---
---
---
---
---
---
---
---
---
---
---